Aim
To propose a design project of the exhibition stand in corporate colors of the SGM for the presentation of the brand at the most famous gas forum in Russia. The main purpose of participation in the exhibition is to support the image, promote information about the company to the masses. The stand should be stylish, concise, not pretentious. It should be noted that the stand is located at the entrance to the pavilion.
Result
The team of architects and designers of the EXPONIC agency having received the technical brief was inspired by the graphic handwriting of a well-known Western brand that embodied the visualization of the coming era. The welded construction with a length of 9.4 meters has become the absolute dominant of the exposition. The stylistic presentation of the stand is thought out to the smallest detail - from the podium to the suspension.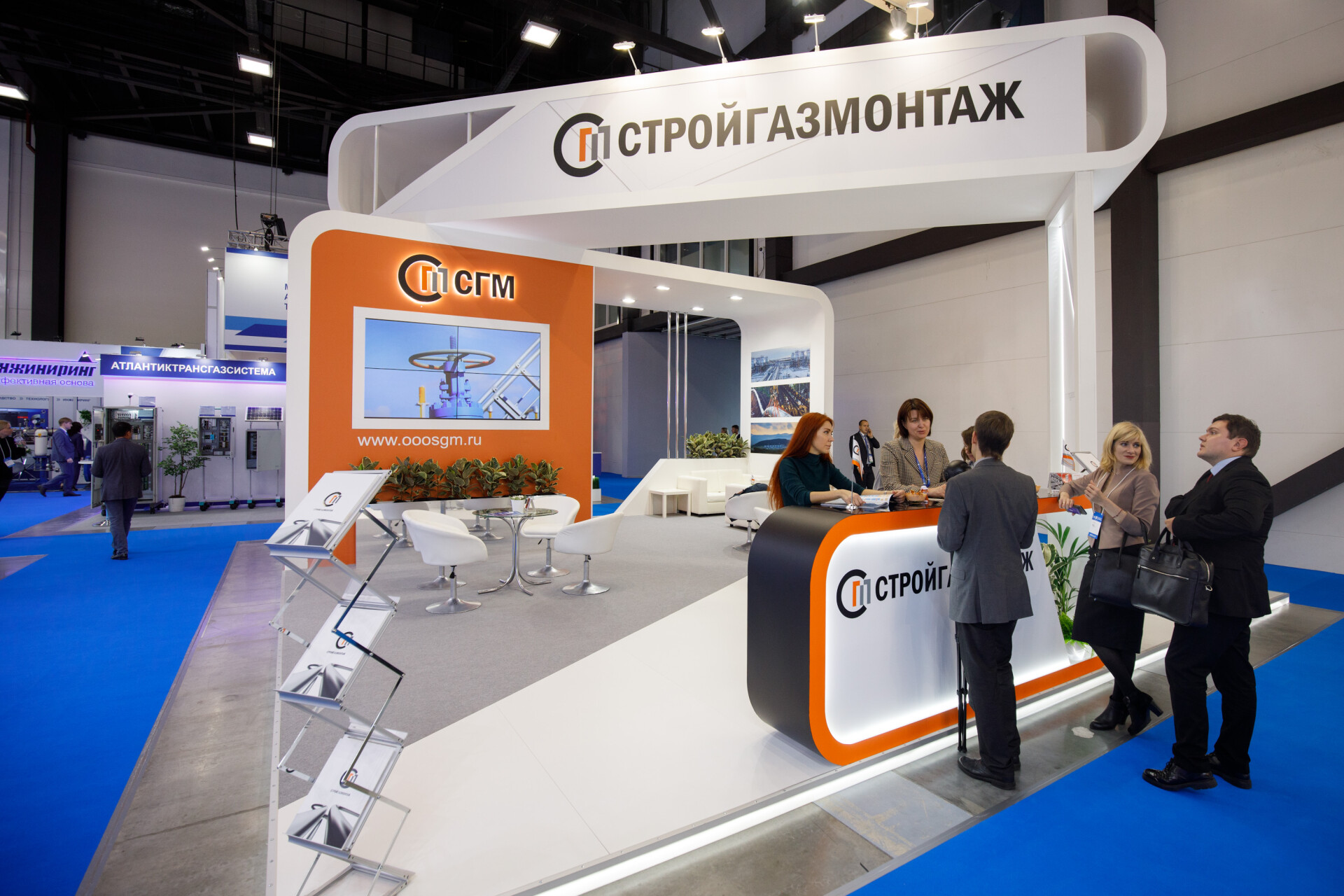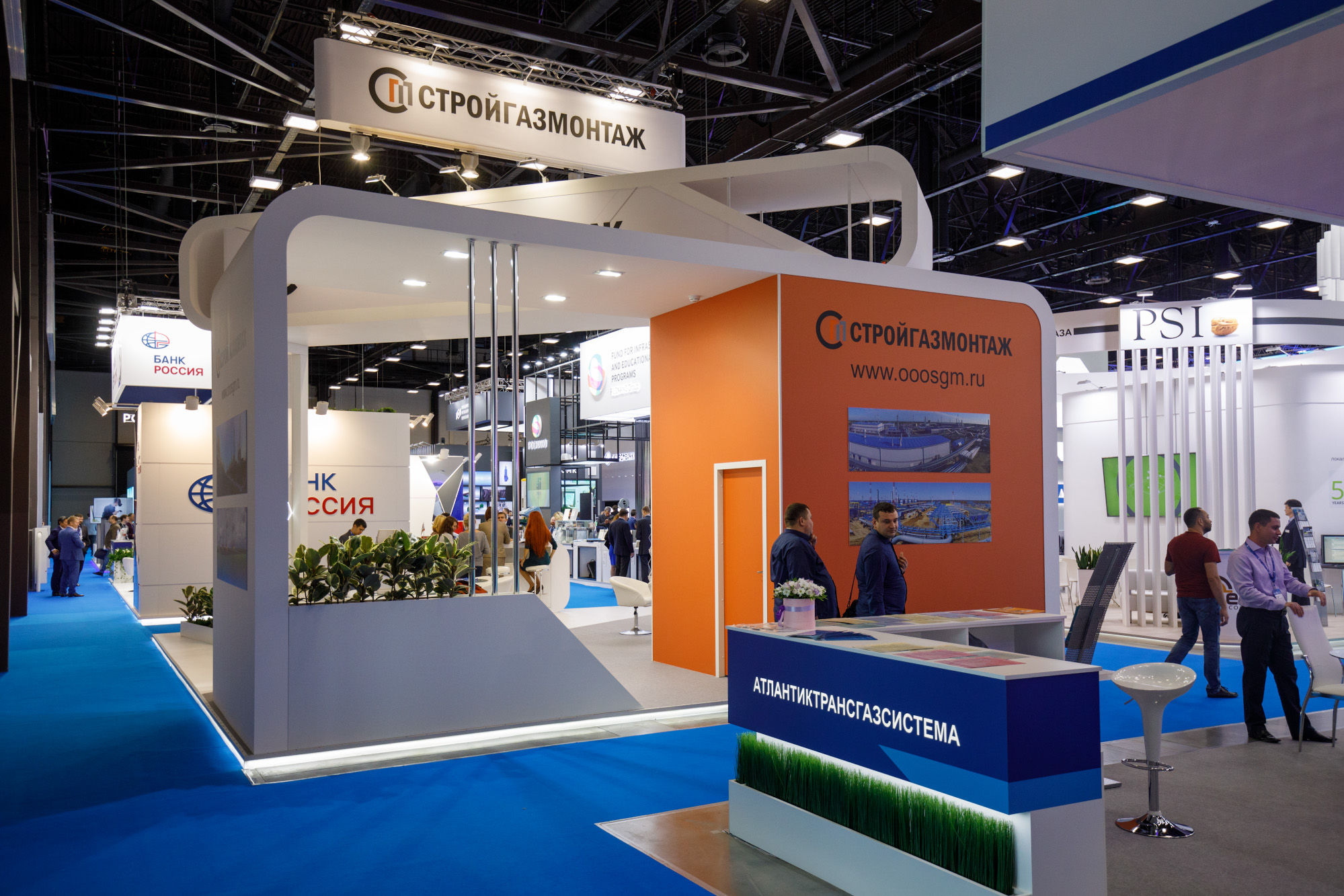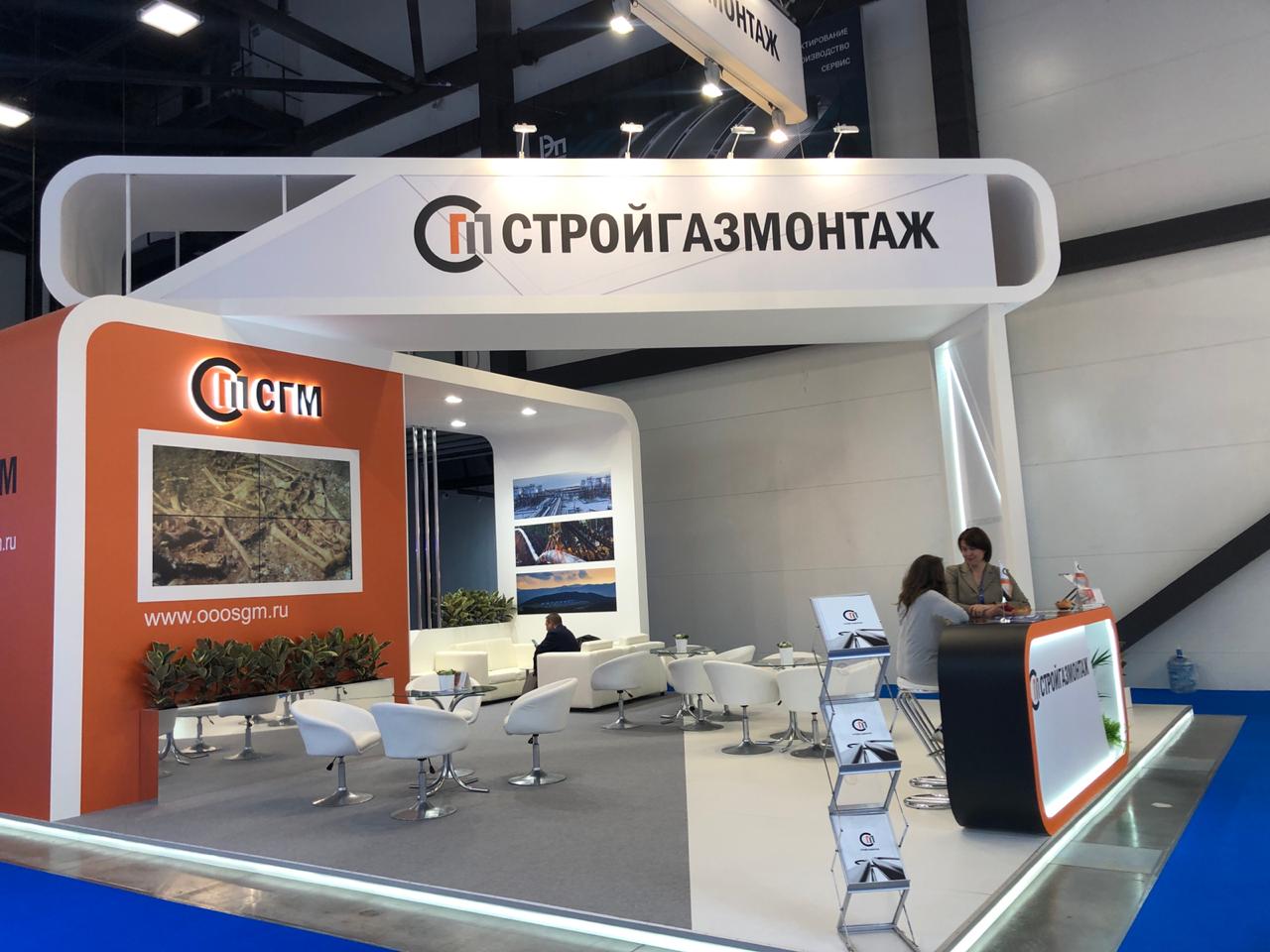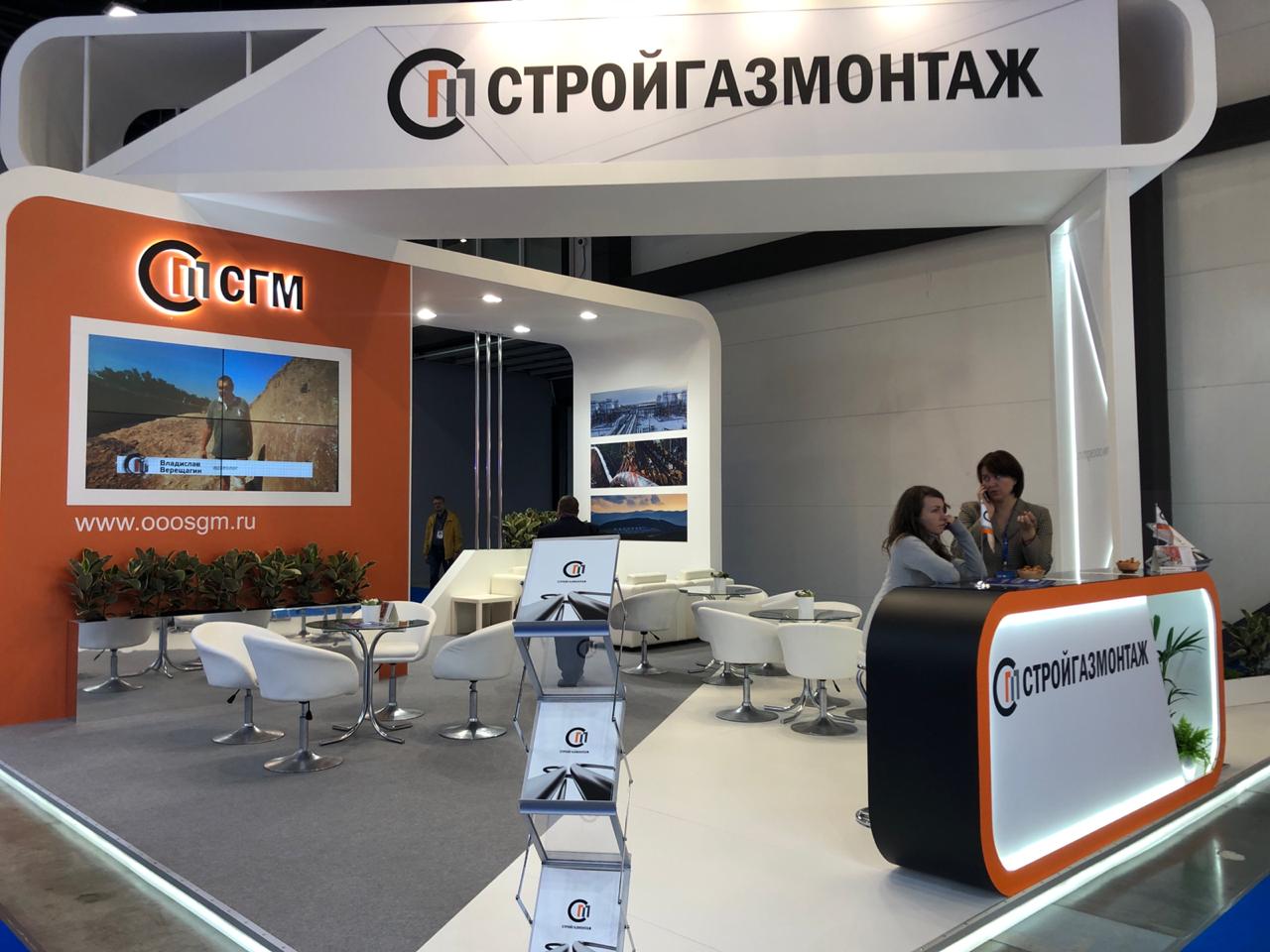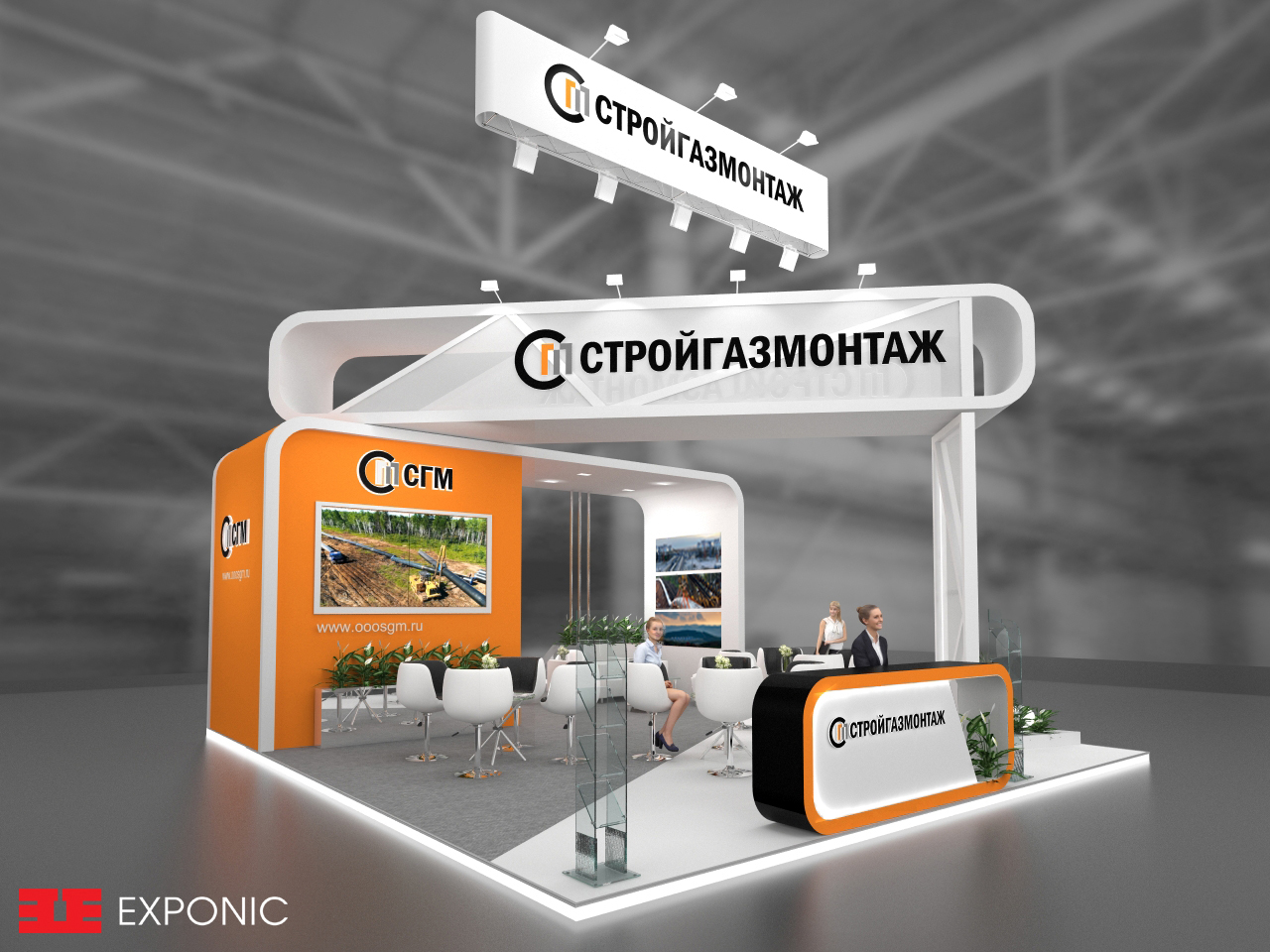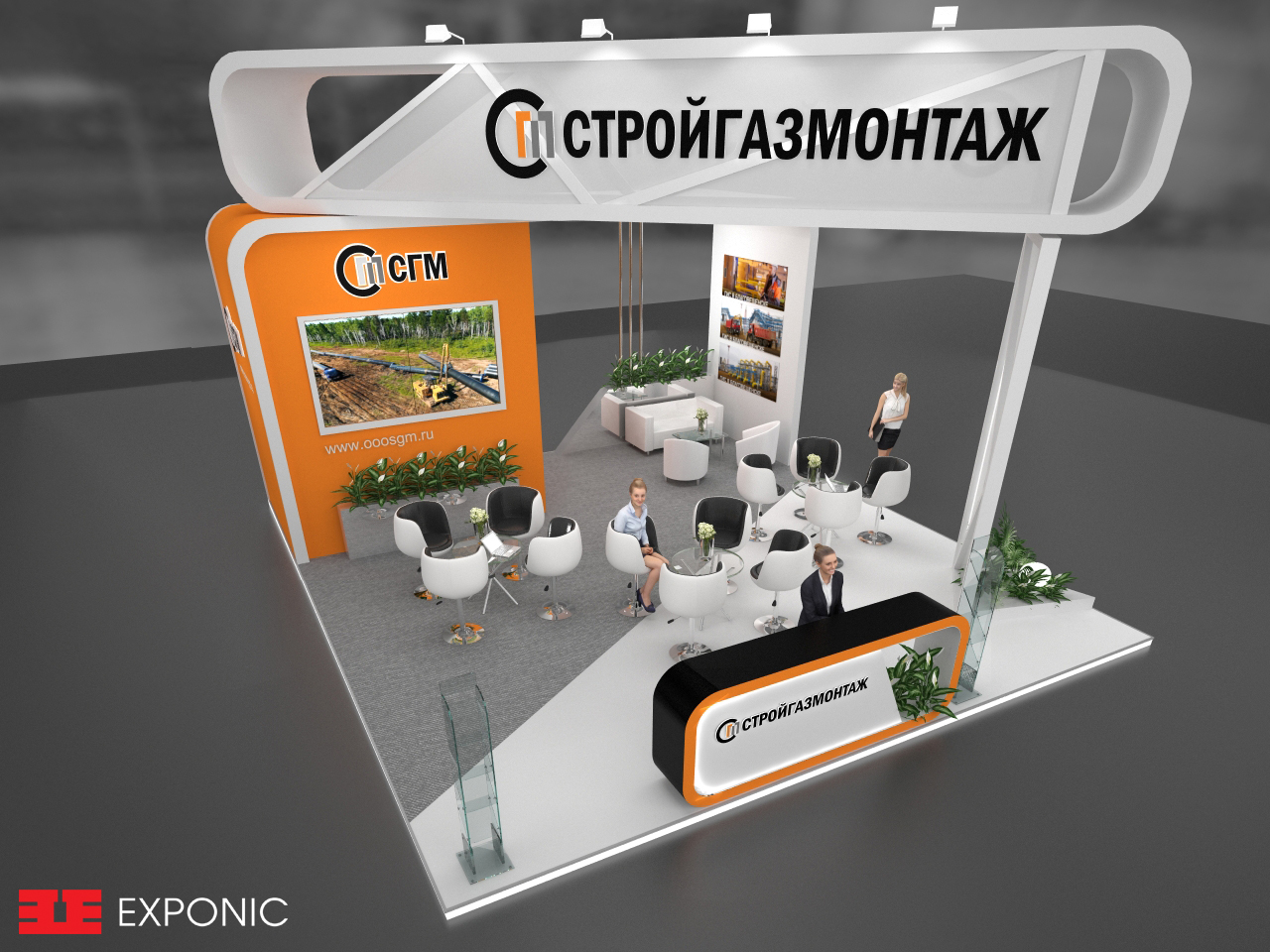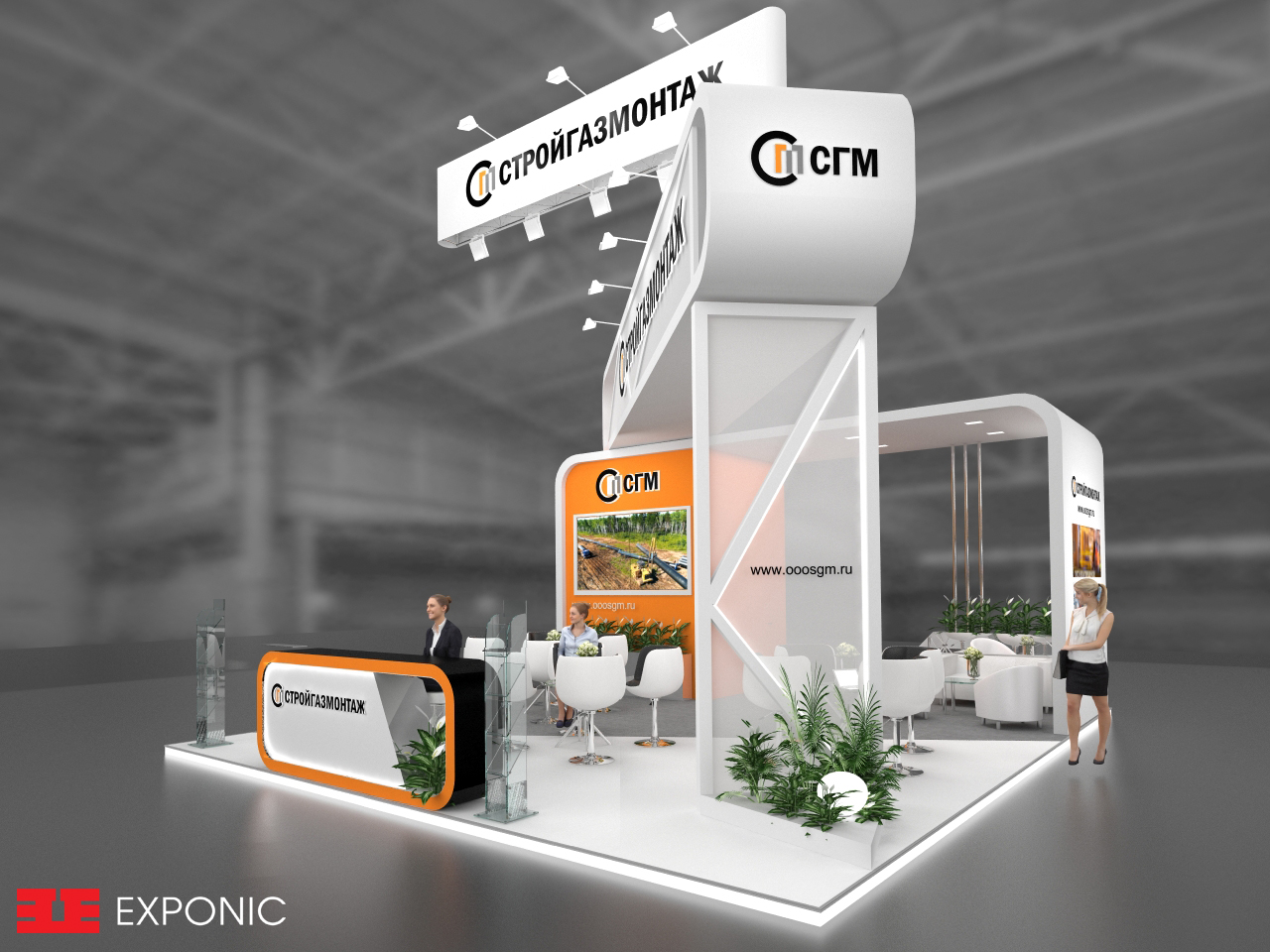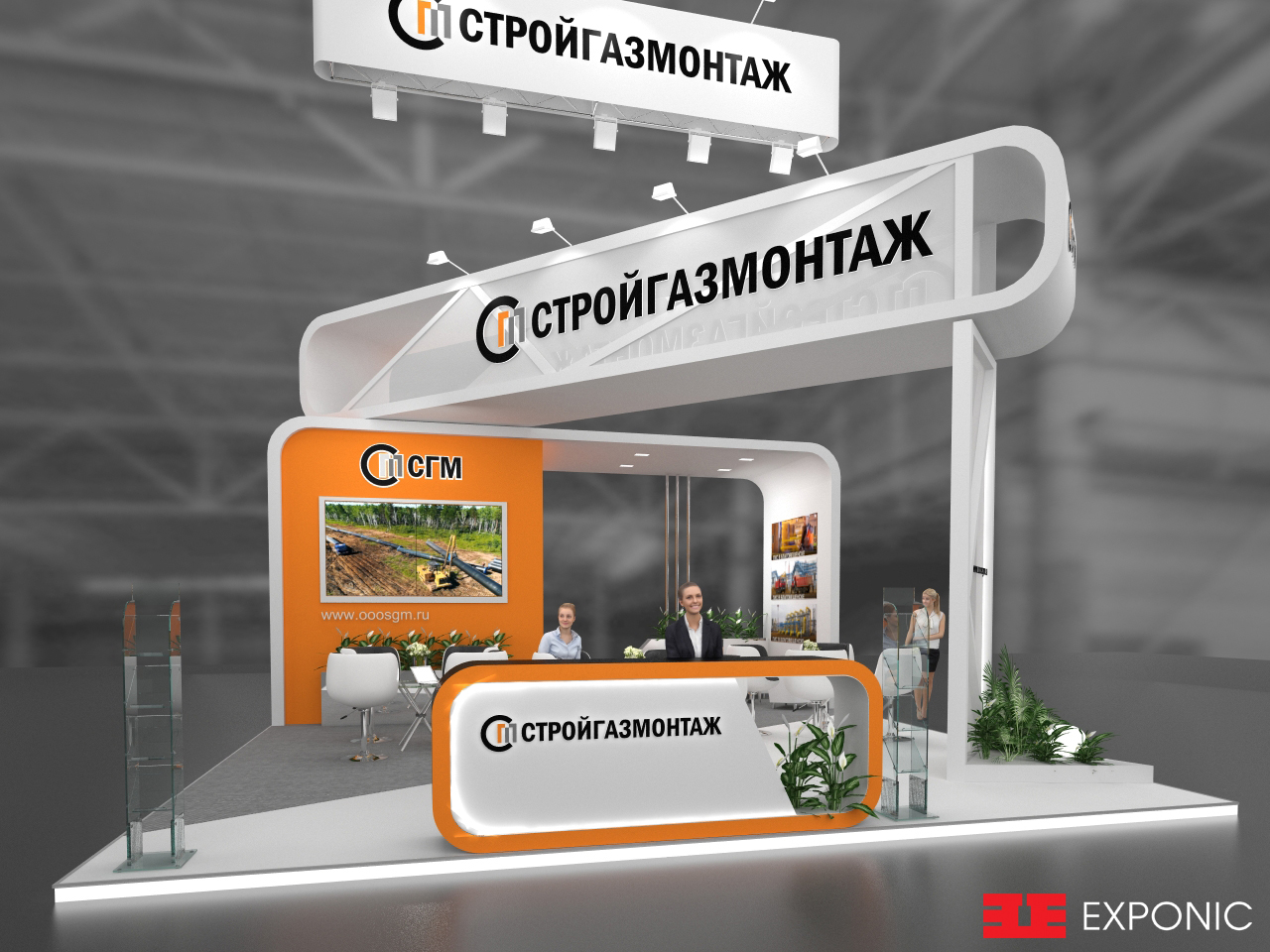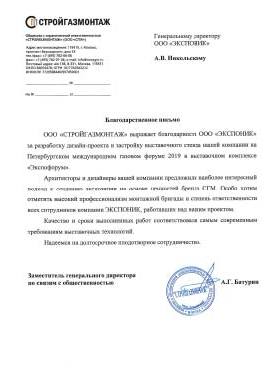 STROYGAZMONTAZH LLC expresses its gratitude to EXPONIC LLC for the development of the design project and the construction of our company's exhibition stand at the St. Petersburg International Gas Forum 2019 in the Expoforum exhibition complex.

We would especially like to note the high professionalism of the installation team and the degree of responsibility of all EXPONIC employees who worked on our project.
Baturin A.G.

Stroygazmontazh

2019