Aim
Present the Odyssey project of the Sistema Charity Foundation, as well as the developments of the finalists of the competition, using advanced exhibition technologies and interactive solutions. To develop multimedia content of the exhibition exposition. Organize catering and cleaning.
Result
A 20 m² LED screen is made in an unusual form factor, at the junction of three spaces (floor, ceiling and wall), and supplemented with multimedia content that creates the illusion of immersion in the forest. The touch desk offers everyone to take an interactive quiz on survival in the forest and the search for a person. These high-tech elements of the stand highlighted the main idea of the Odyssey competition to create a new generation of search and rescue technologies.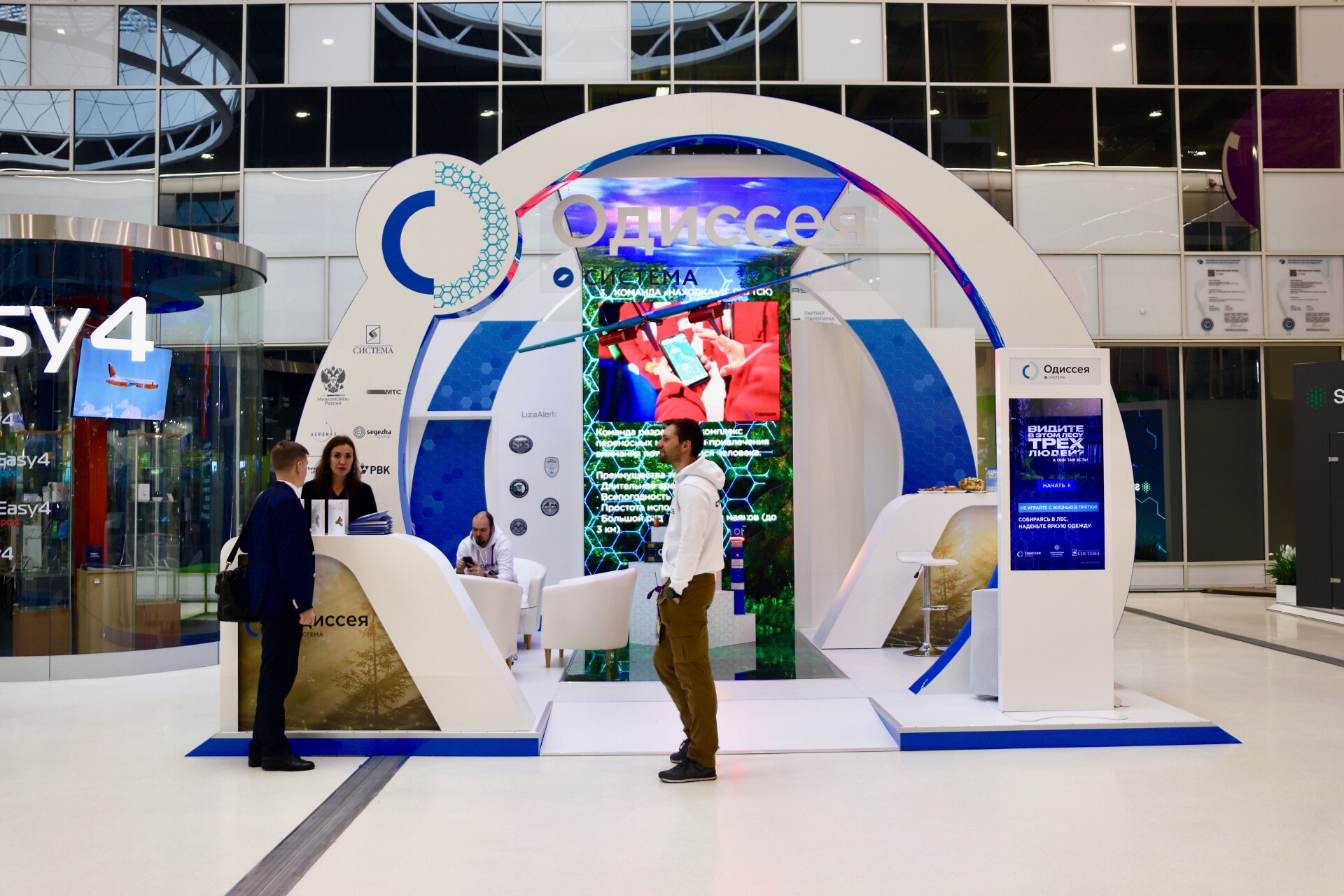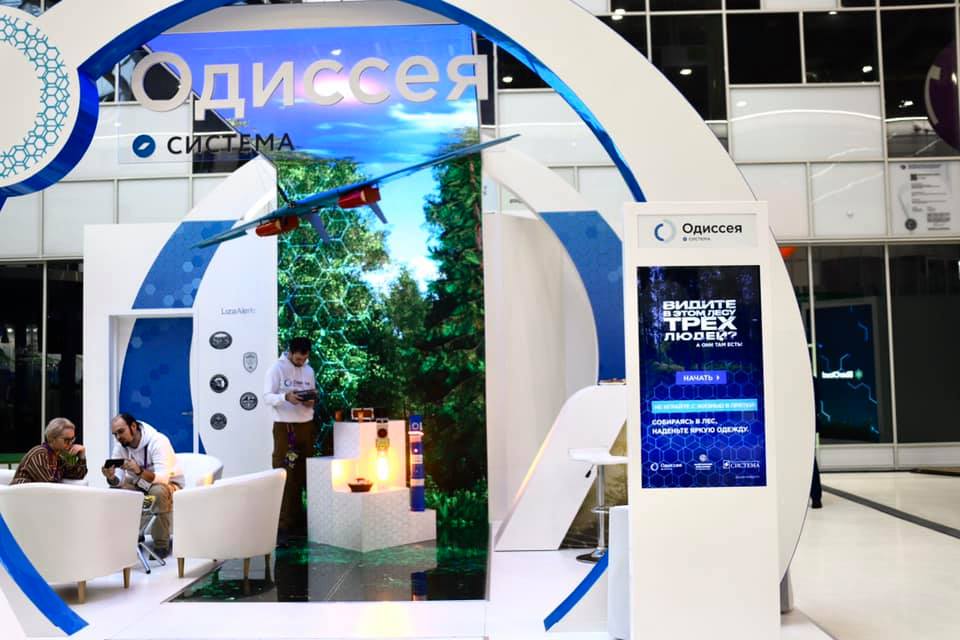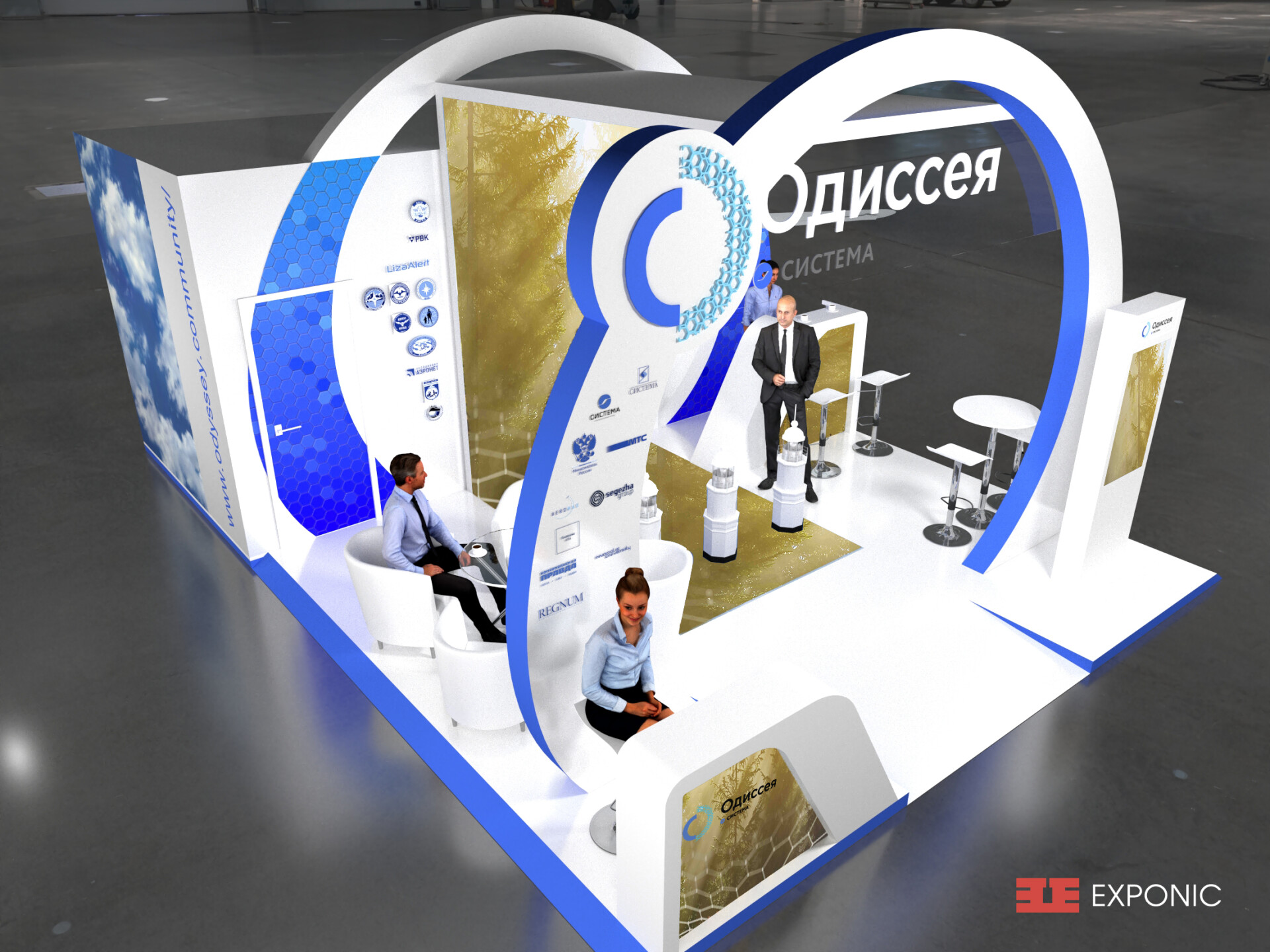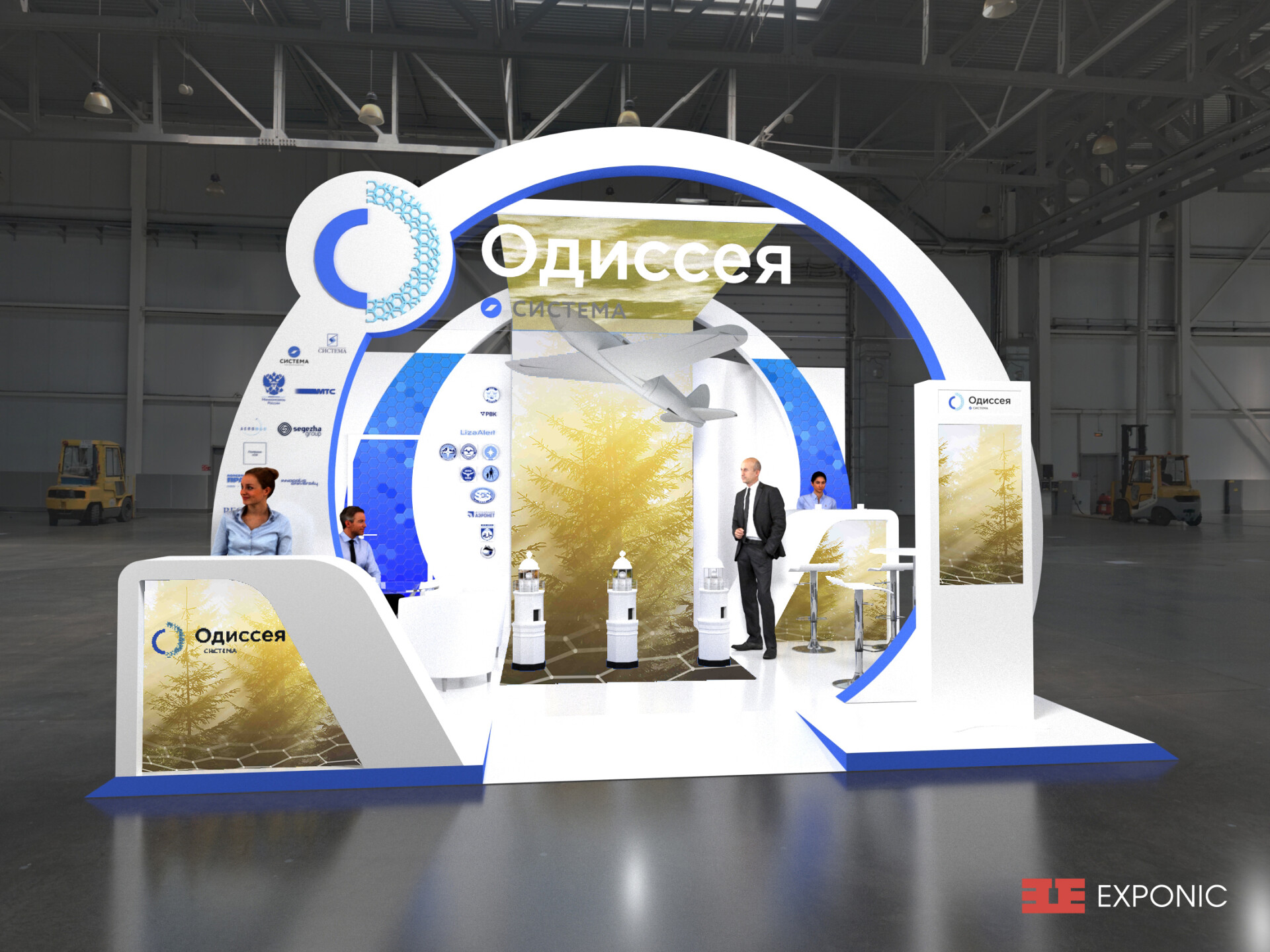 Sistema Charity Foundation expresses its gratitude to you and the entire staff of the EXPONIC Expo marketing agency (EXPONIC LLC) for the development of multimedia content, design and construction of the Odyssey exhibition stand at the 8th Moscow International Open Innovations Forum at the Skolkovo Innovation Center. We will be glad to implement joint exhibition projects in the future!
Yanchevskaya A.V.

CF «Sistema»

2020