Aim
Showing the optimized line-up of the Corporation's products as the strategic goal of the aircraft industry in Russia.
Result
We came up with a video to be shown on a 40+m² screen. Multimedia program became the conceptual and spatial accent of the whole exposition. For protocol purposes and to make it more accessible the whole exposition was built around a single central gallery. Deals for 103 short-haul Sukhoi aircraft were signed at the expo for the total amount of $3.5 bln.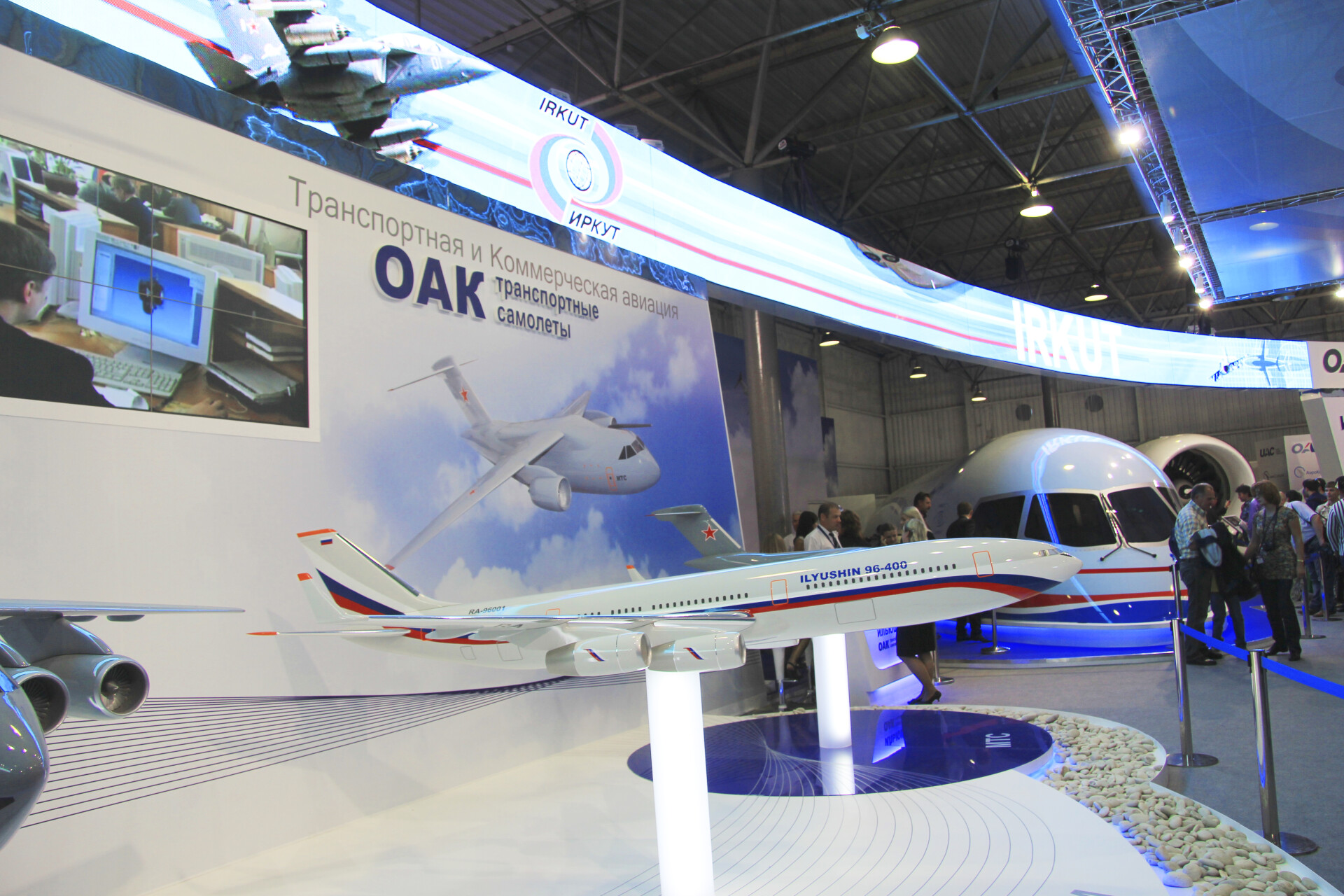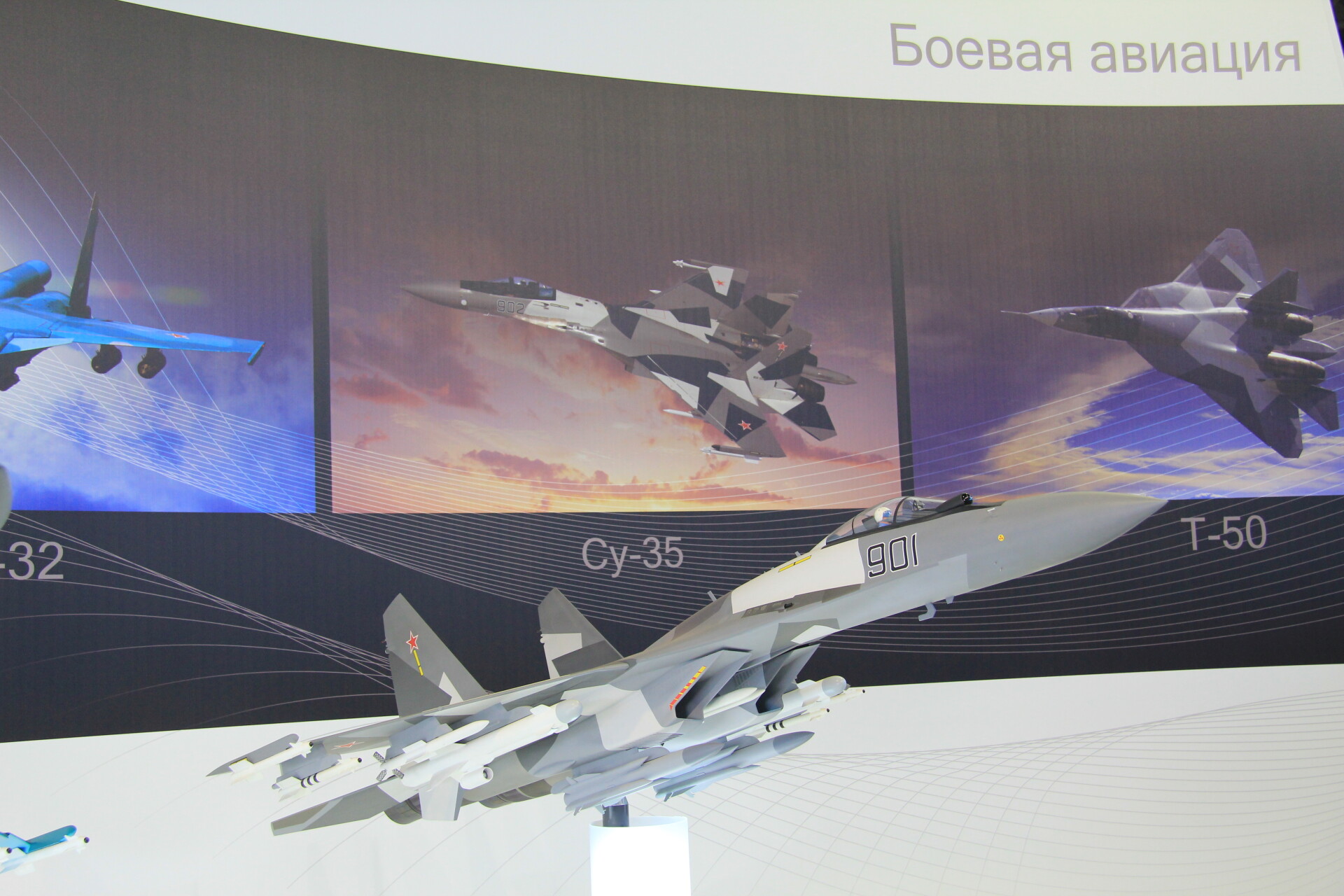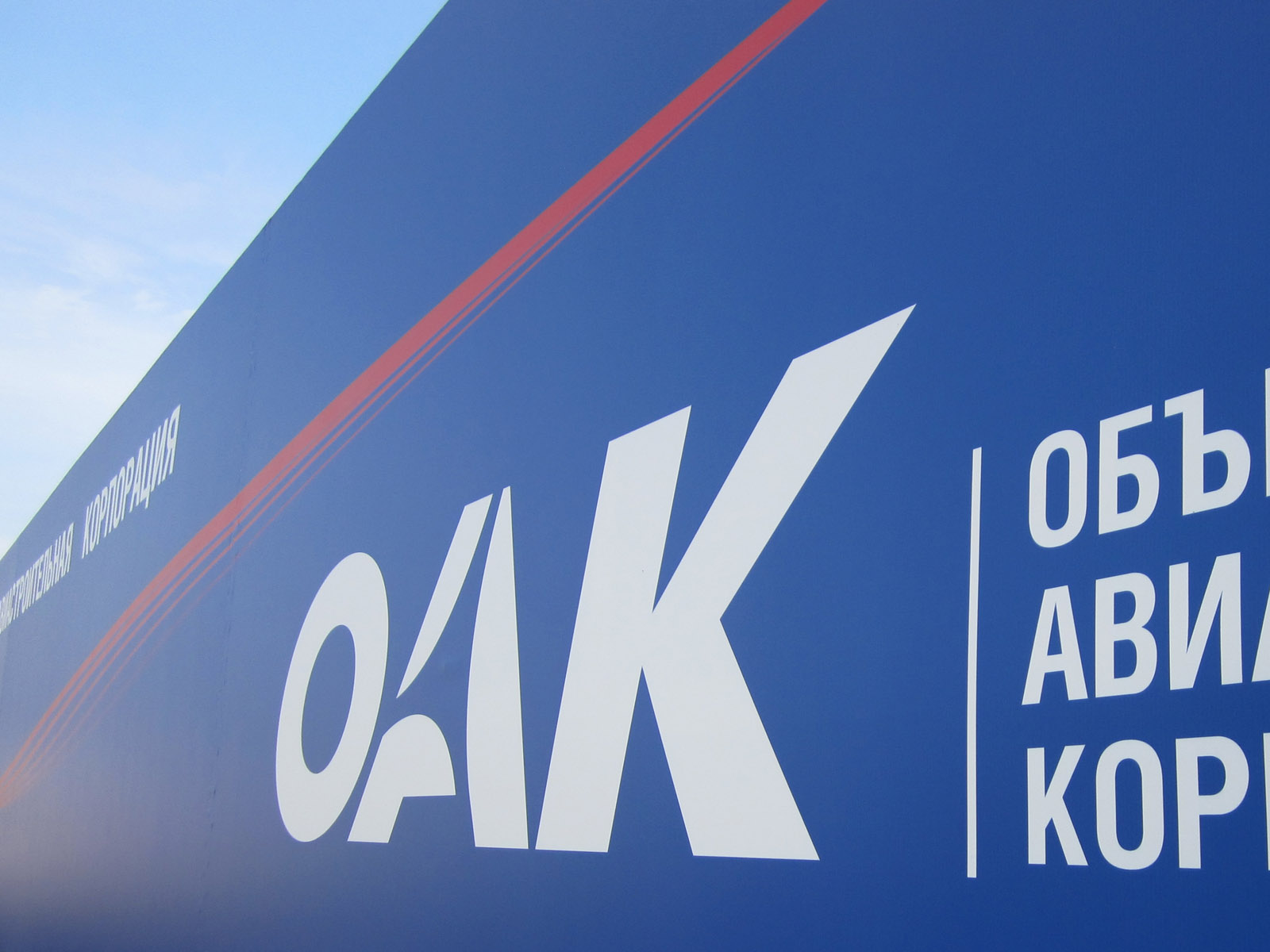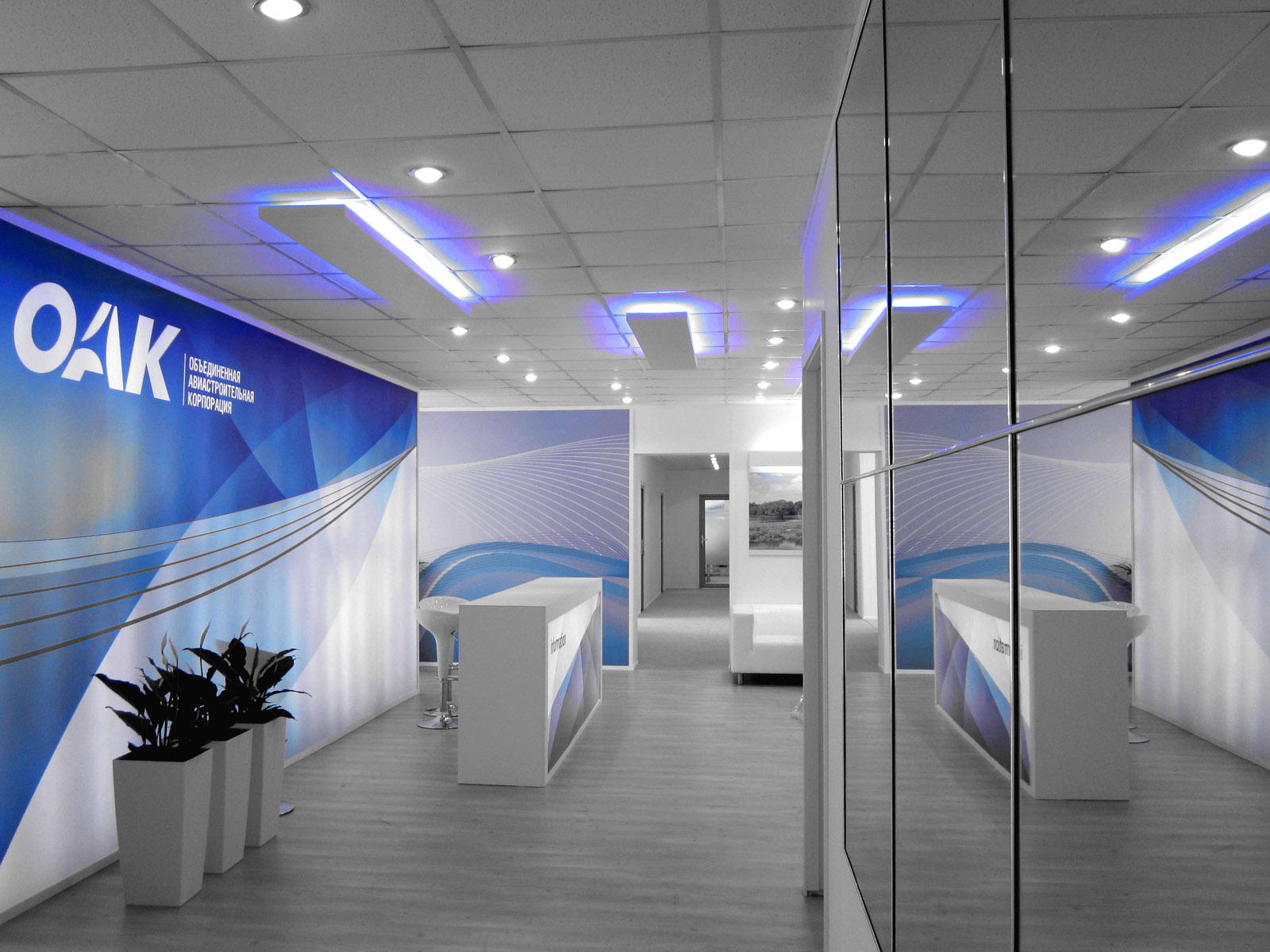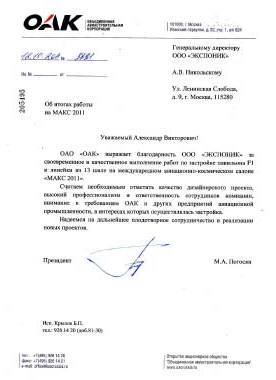 JSC "UAC" expresses its gratitude to EXPONIC LLC for timely and high-quality construction work on the construction of the F1 pavilion and a line of 13 chalets at the international Aviation and Space salon "MAKS 2011". We consider it necessary to note the quality of the design project, the high professionalism and responsibility of the company's employees, attention to the requirements of the UAC and other aviation industry enterprises in whose interests the construction was carried out.