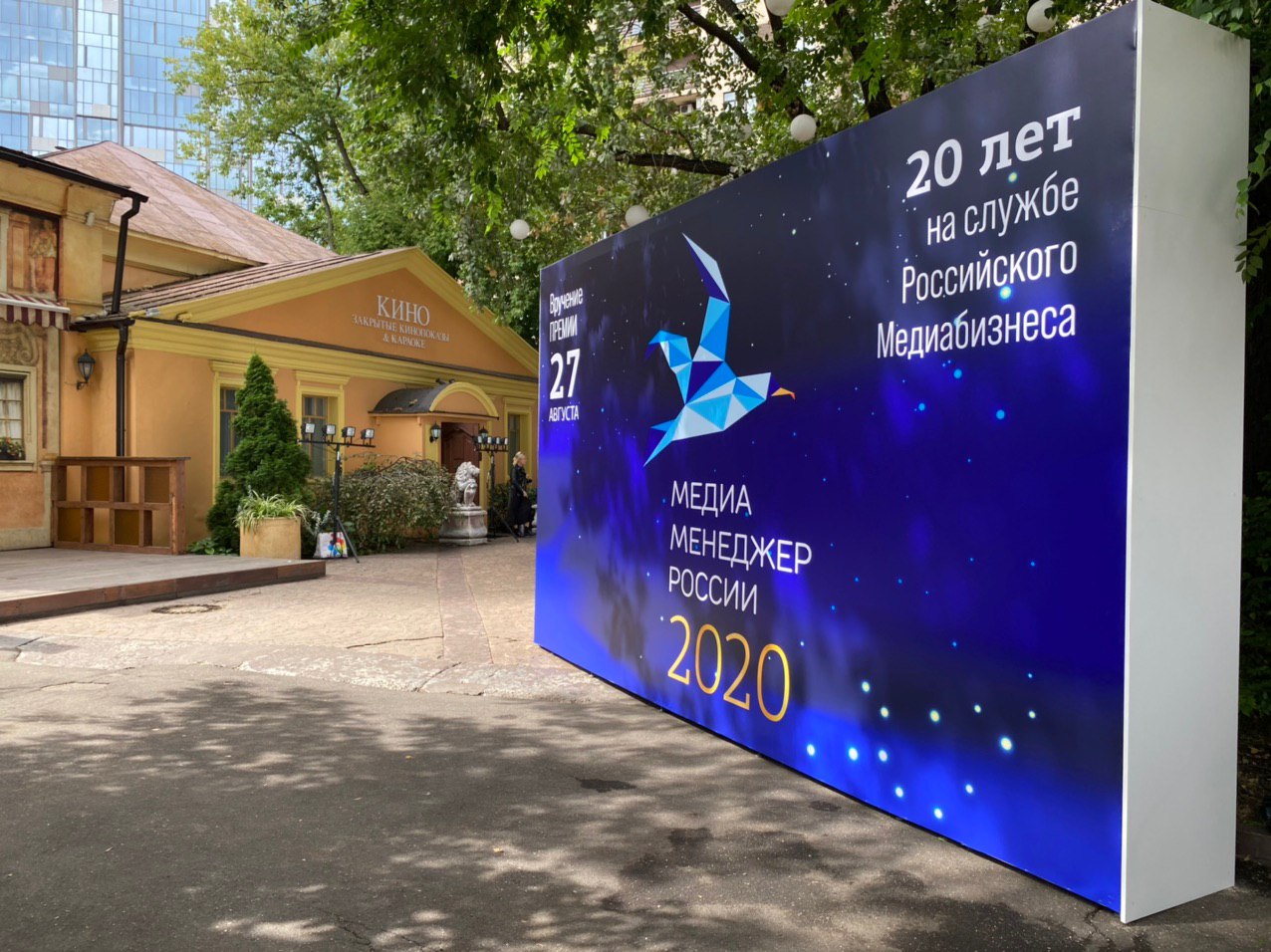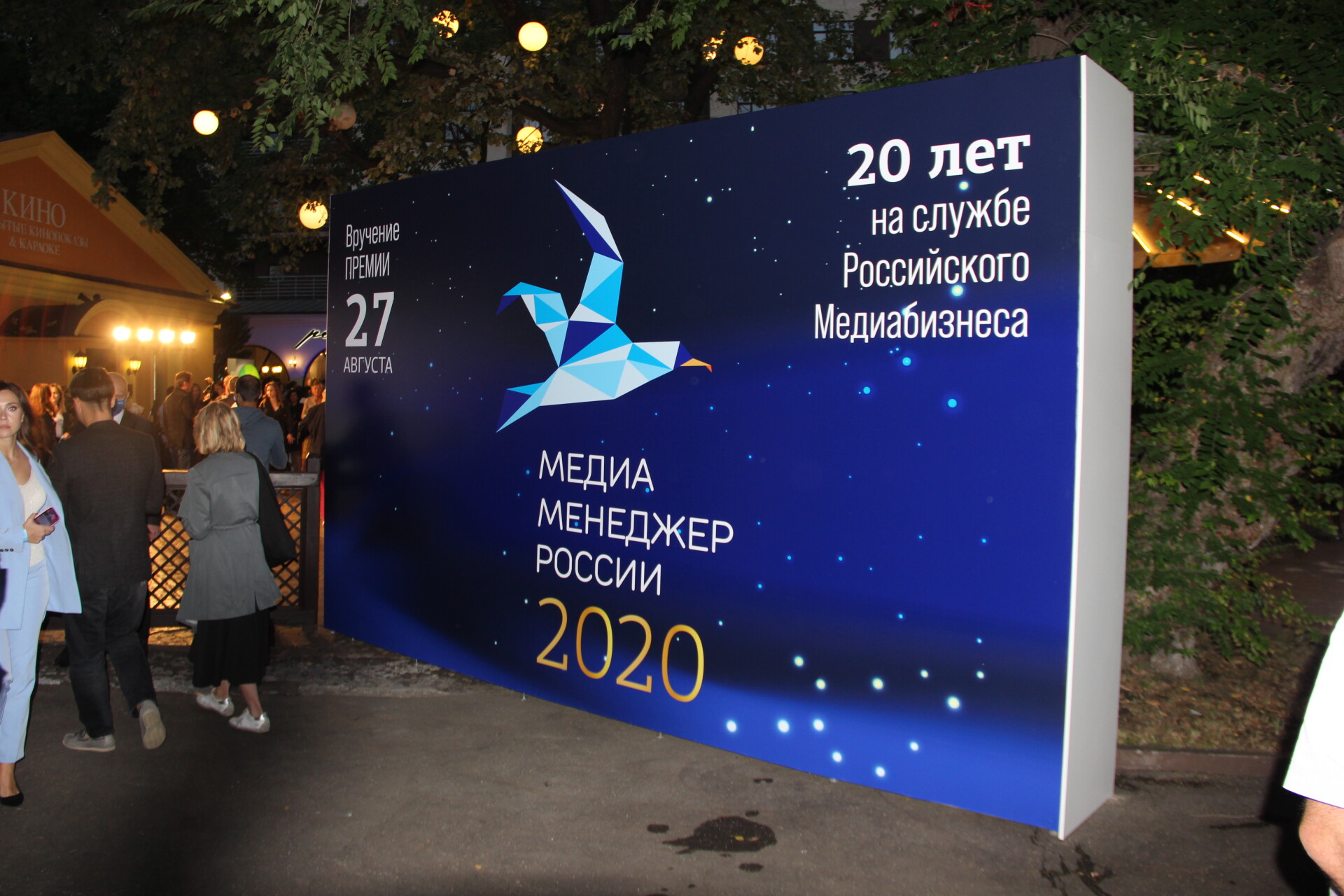 Media Manager of Russia Award

Bellagio

2020 year

72 m²
Aim
To decorate the scenery and construct the entrance group, the interior and the site of the Bellagio restaurant in Moscow for the "Media Manager of Russia 2020" award ceremony in one night.
The audience is more than 300 guests and top managers of the capital and regional media.
Result
A reception area with a backdrop for meeting guests has been made. There is a banner on the grommets in front of the entrance to the restaurant. An L-shaped 15-meter press wall has been installed in the courtyard for photo shoots and press approaches. The restaurant has a stage, partitions and a backdrop for an LED screen. A special banner grid was also used so that operators could observe what was happening on stage and in the hall. The installation lasted all night and was complicated by uneven pavement on the street. Special levelers were provided for the stability of the structures.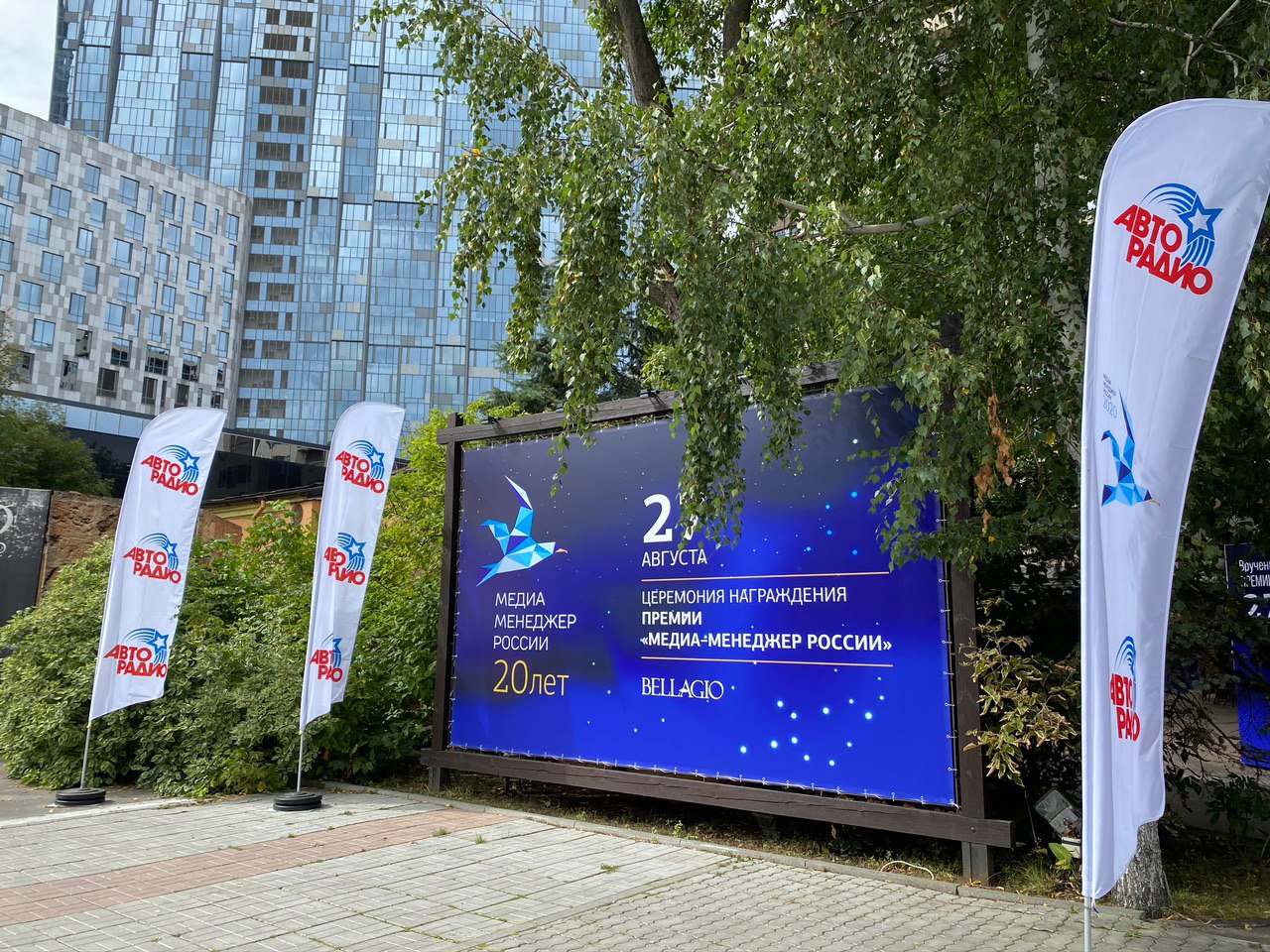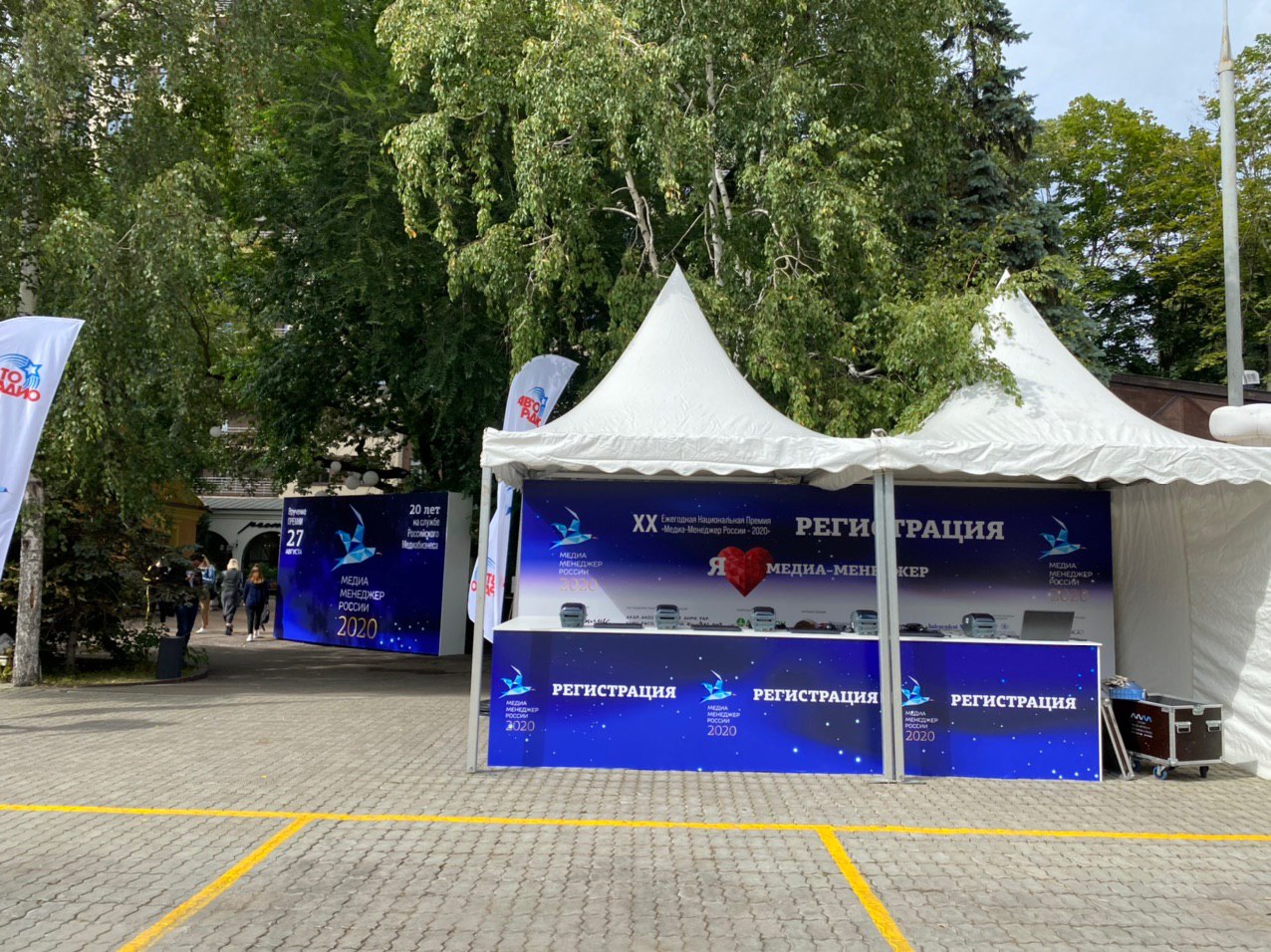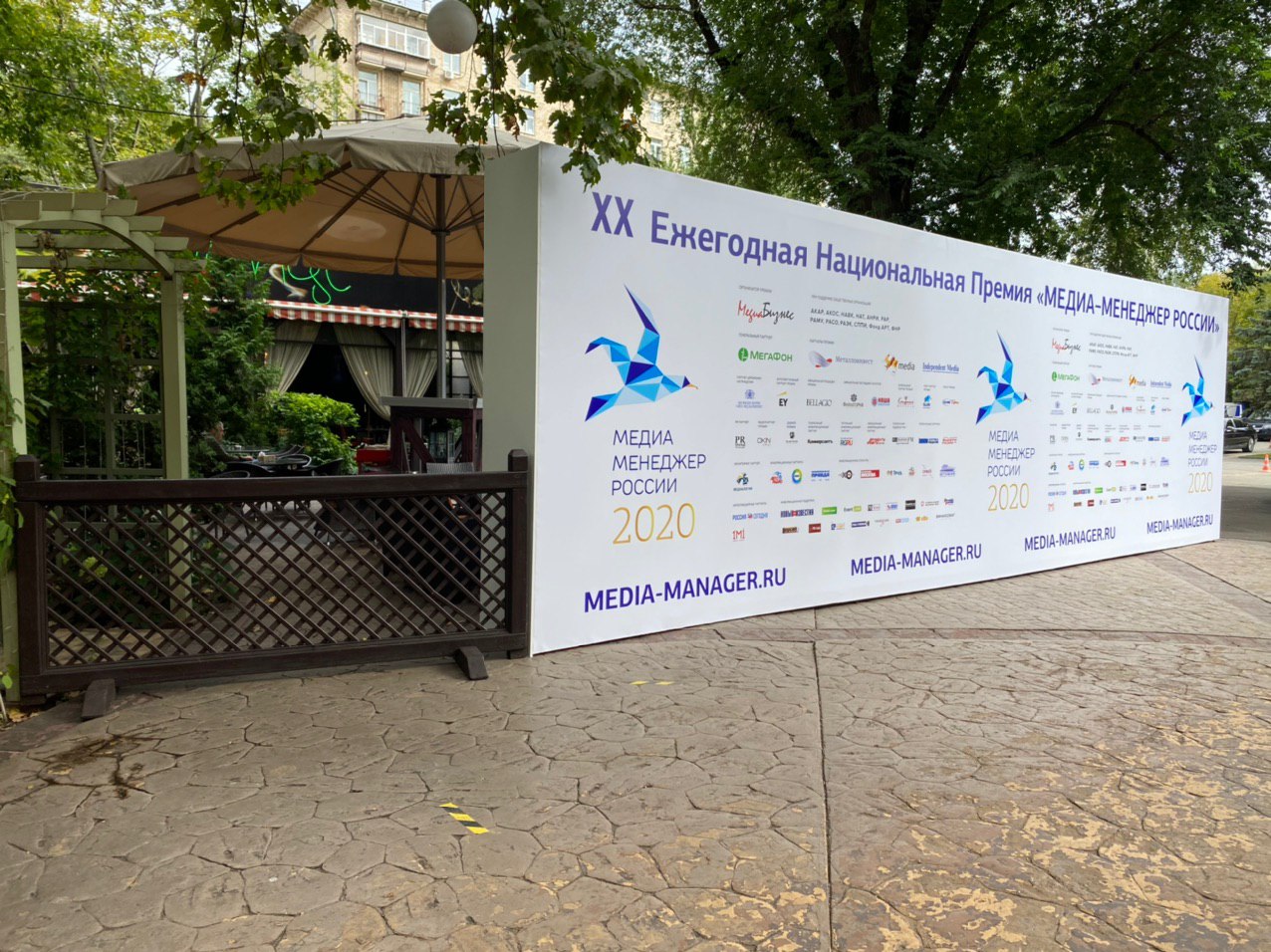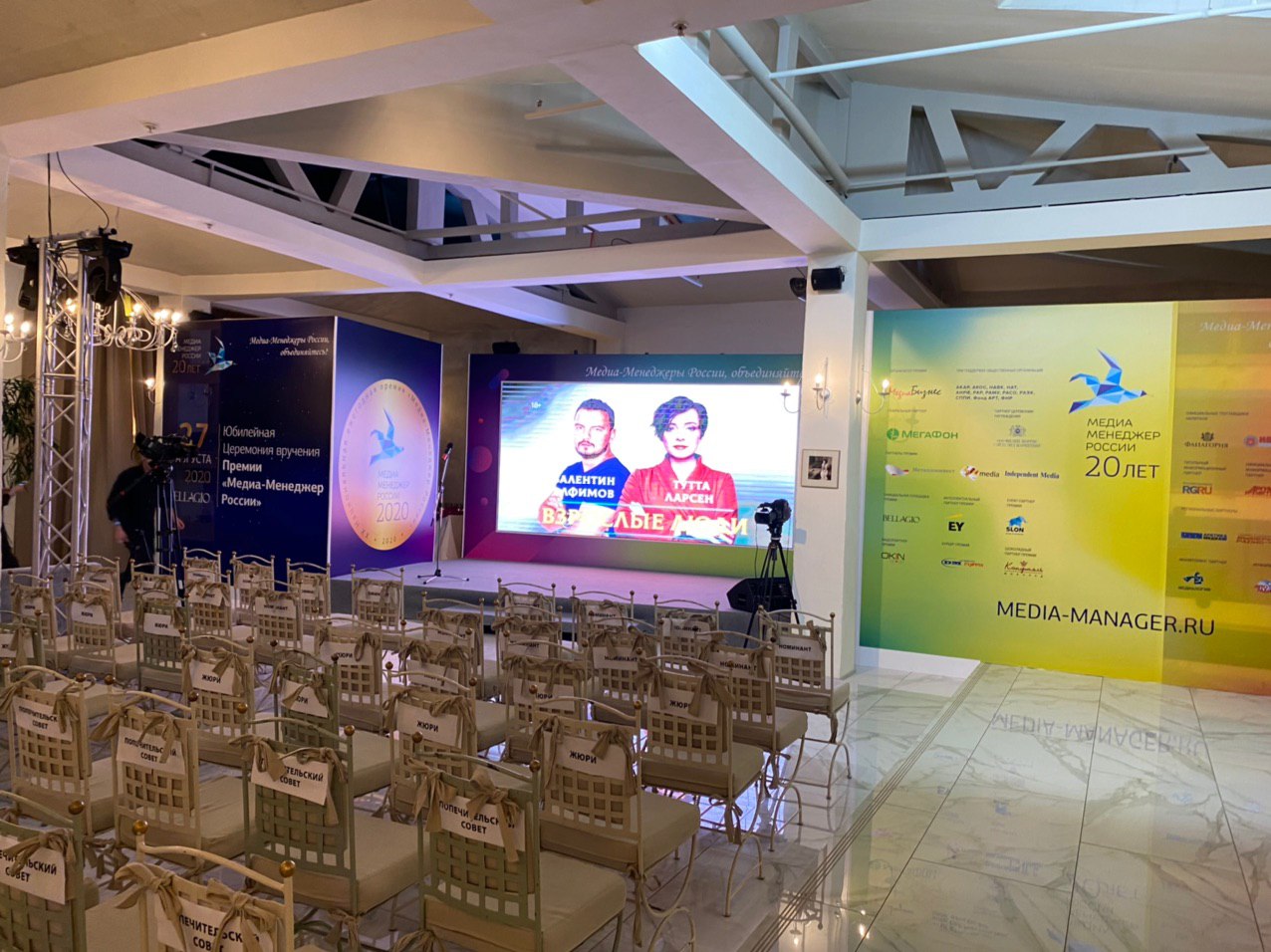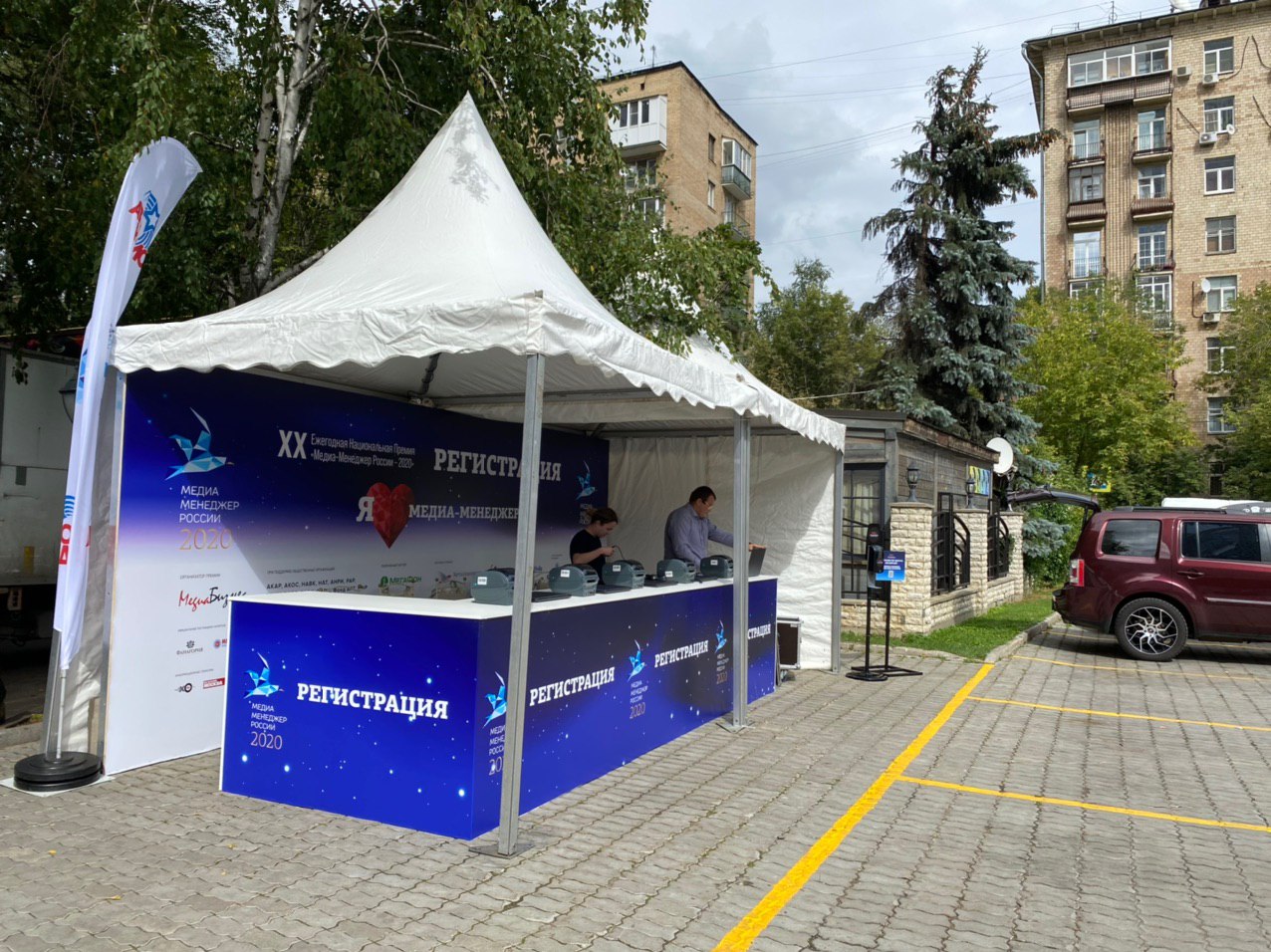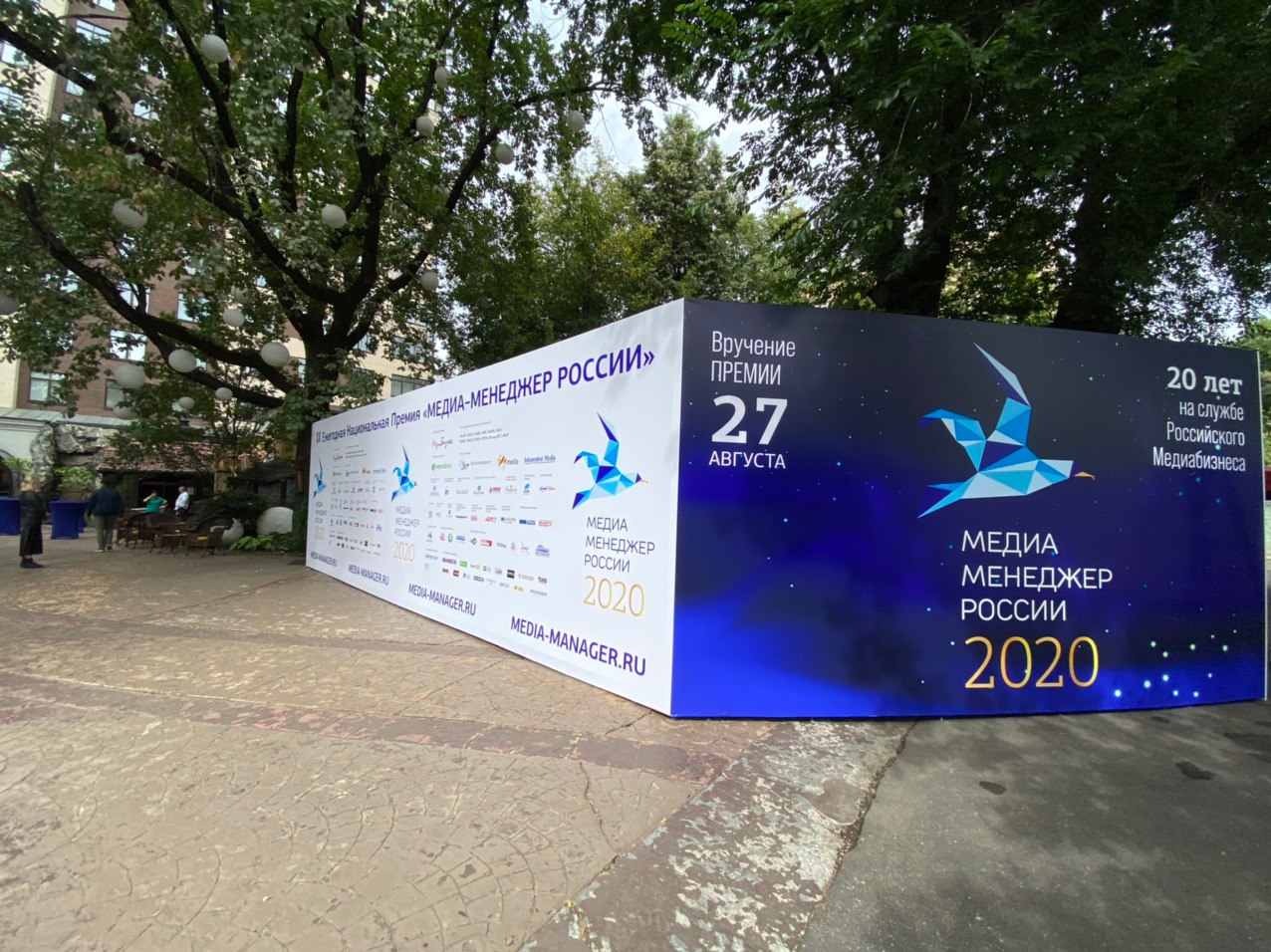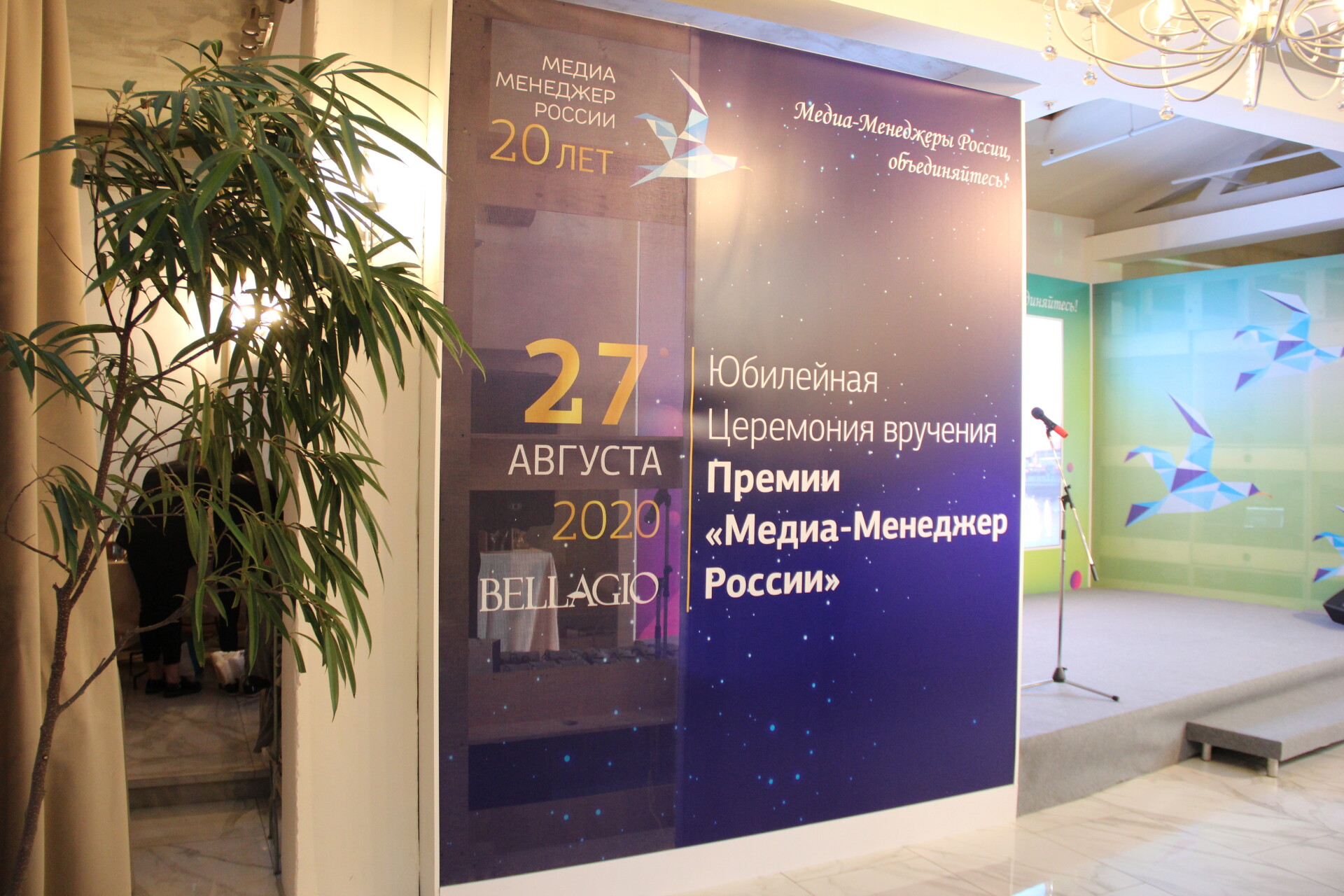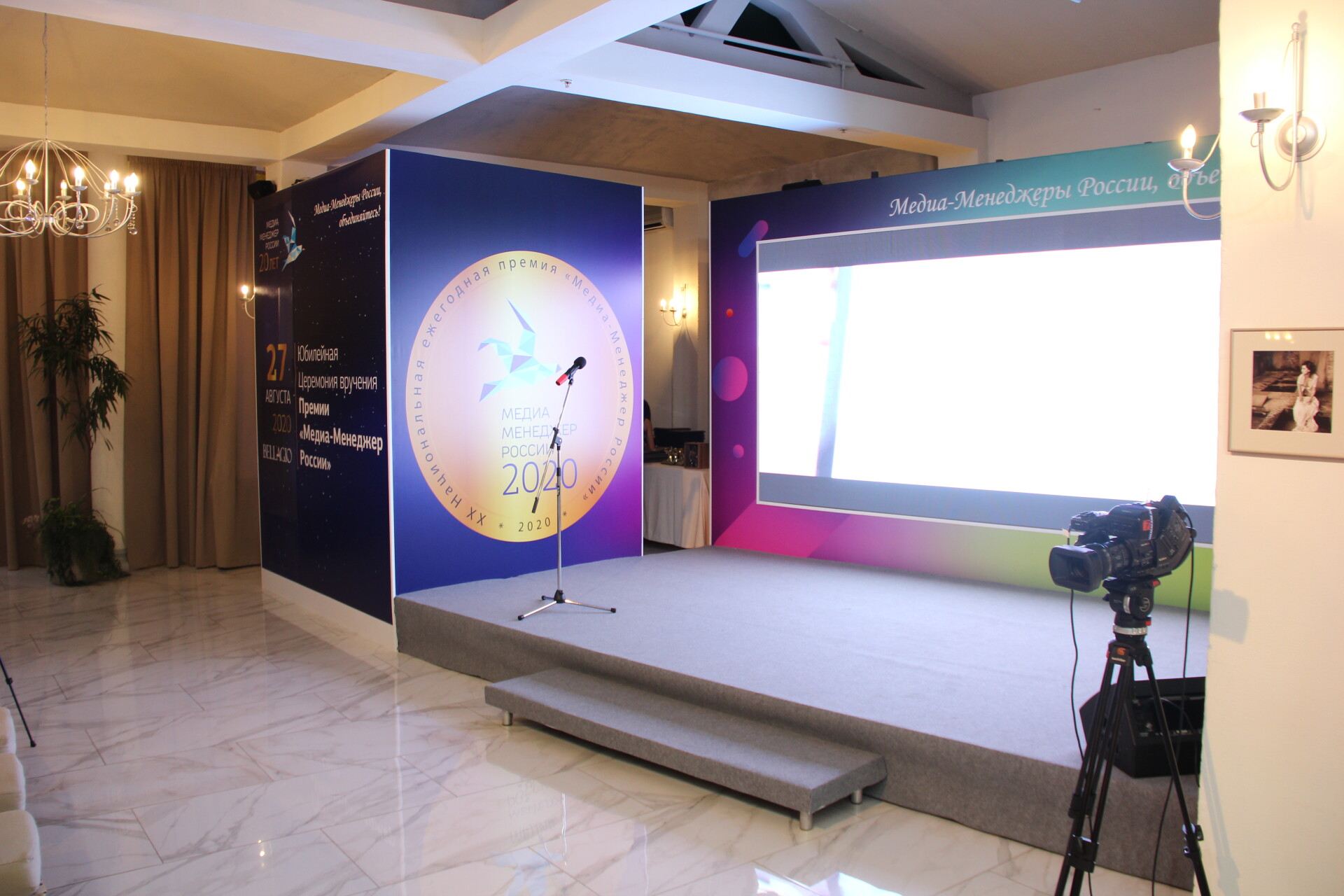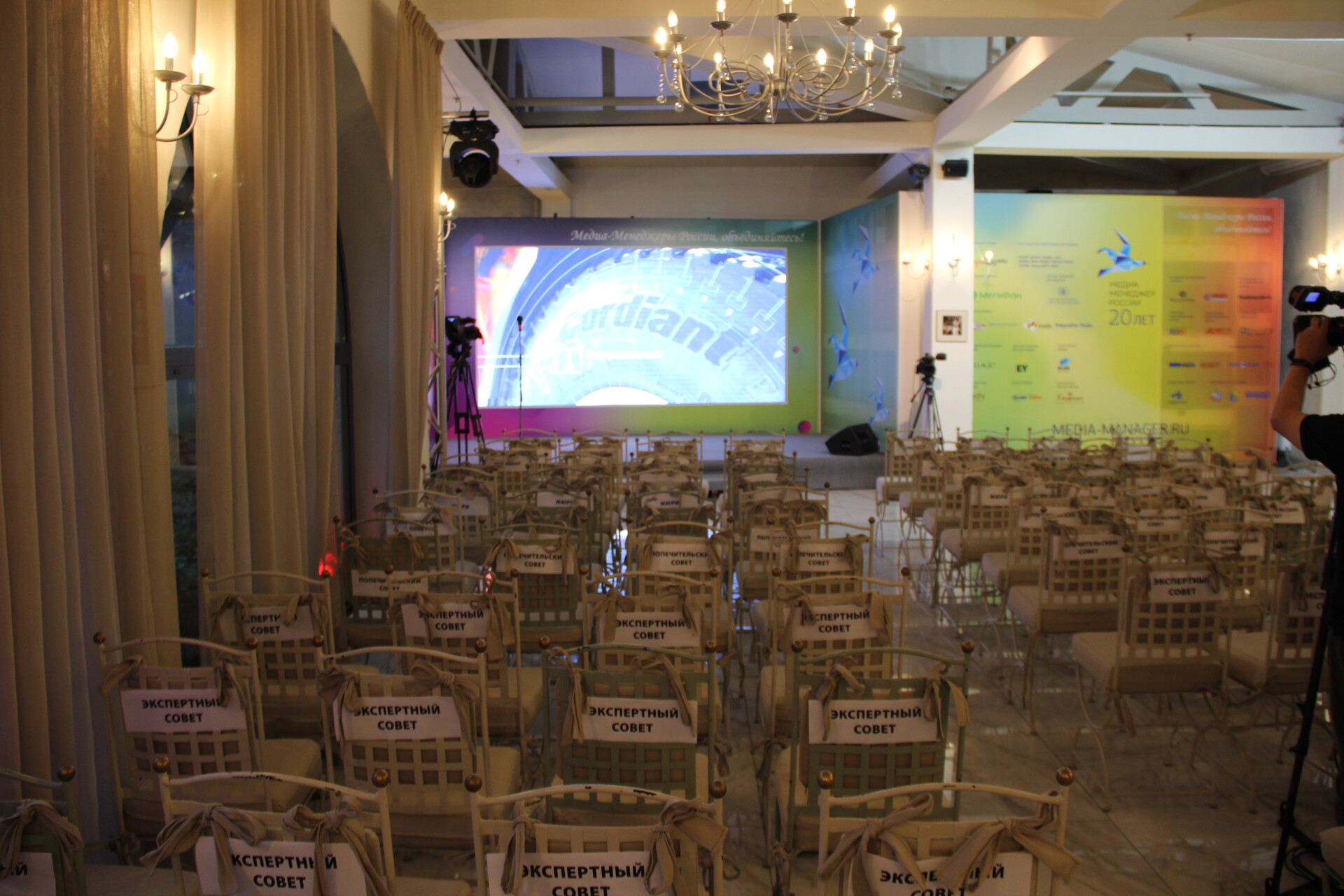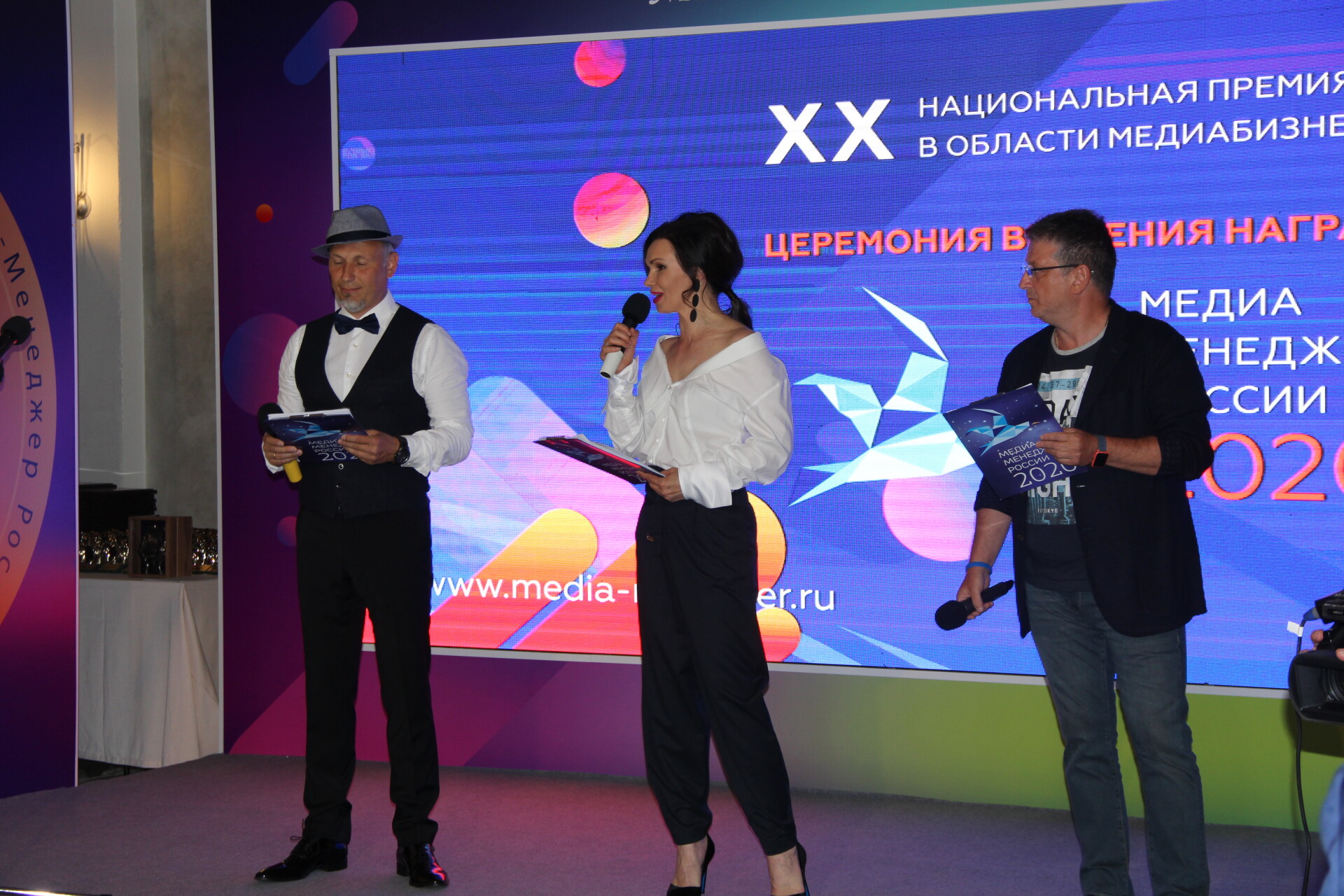 Media Business Publishing House has been cooperating with the Expo marketing agency Exponic since 2019. During this time, the agency has established itself as a reliable and creative contractor.
Exponic company was engaged in the design and construction of the annual conference "Digital Communications of Russia" in the Deworkacy space (Red October) in 2019. On September 27, 2020, Exponic became the general contractor of the "Media Manager of Russia 2020" award ceremony at the Bellagio restaurant in Moscow.
Media Business Publishing House recommends EXPONIC Group of companies as a reliable contractor in the implementation of a range of works and services for the design, decoration and construction of events.