Aim
Timur Bashkaev's Architectural Bureau (ABTB) turned to us with a non-standard non-exhibition request (there have been a lot of such requests lately). According to the concept of Timur Bashkaev himself, to implement an art object at the upcoming architectural exhibition. The concept was a sketch without design drawings, technical specifications and a list of materials used.
Result
The exposition is based on a metal structure made of aluminum, consisting of several parts that were connected to each other during installation. To give a smooth and curved surface to the dimensions of the structure, plywood sheets of different shapes were cut out. Then the surface was primed, putty, sanded and painted in several layers.
Special fasteners for installing screens are also mounted. All the commutation is hidden in the steps of the upper level of the amphitheater. For the stability of the structure, sandbags are installed in the base, and safety cables are lowered on the sides.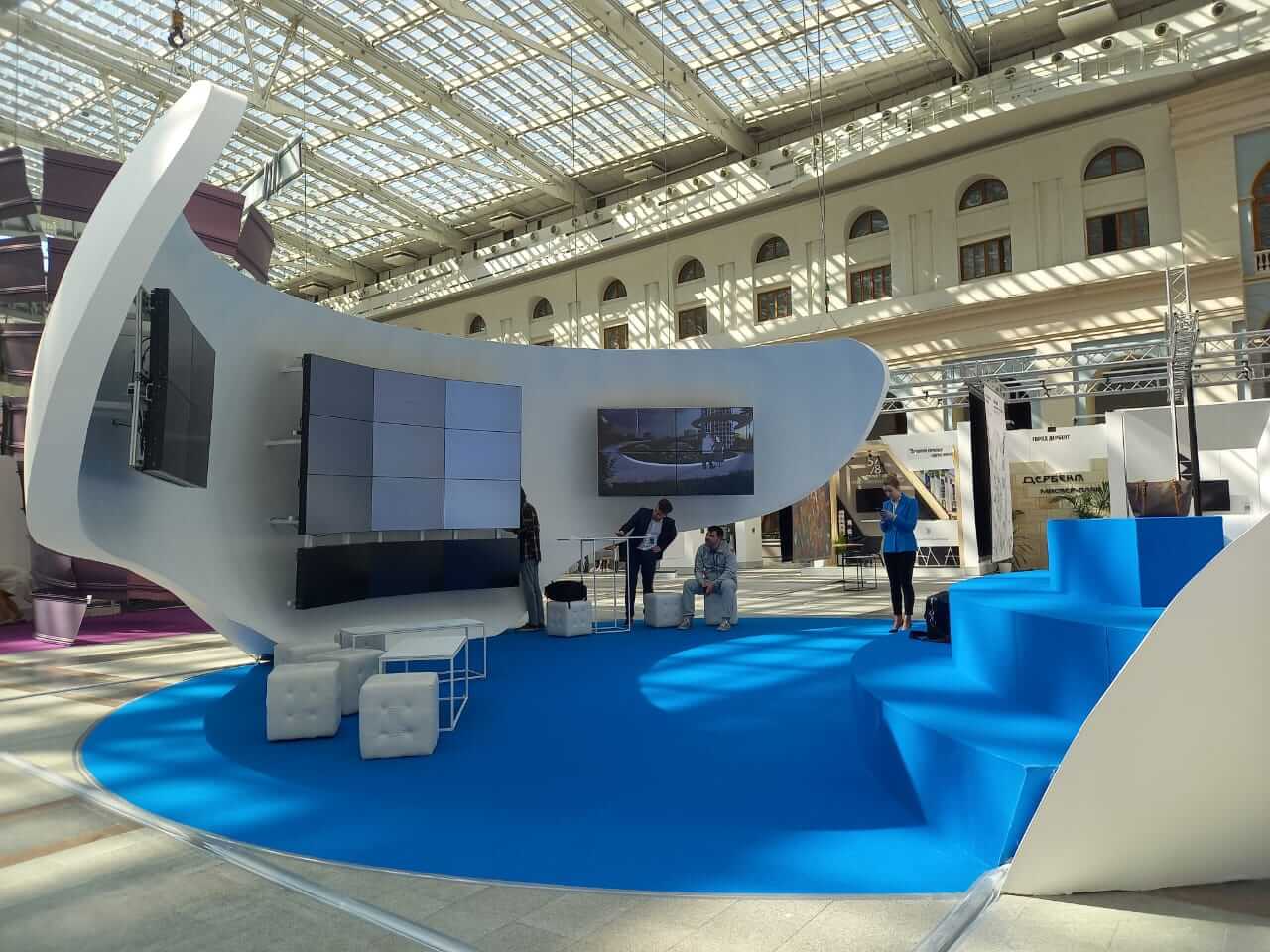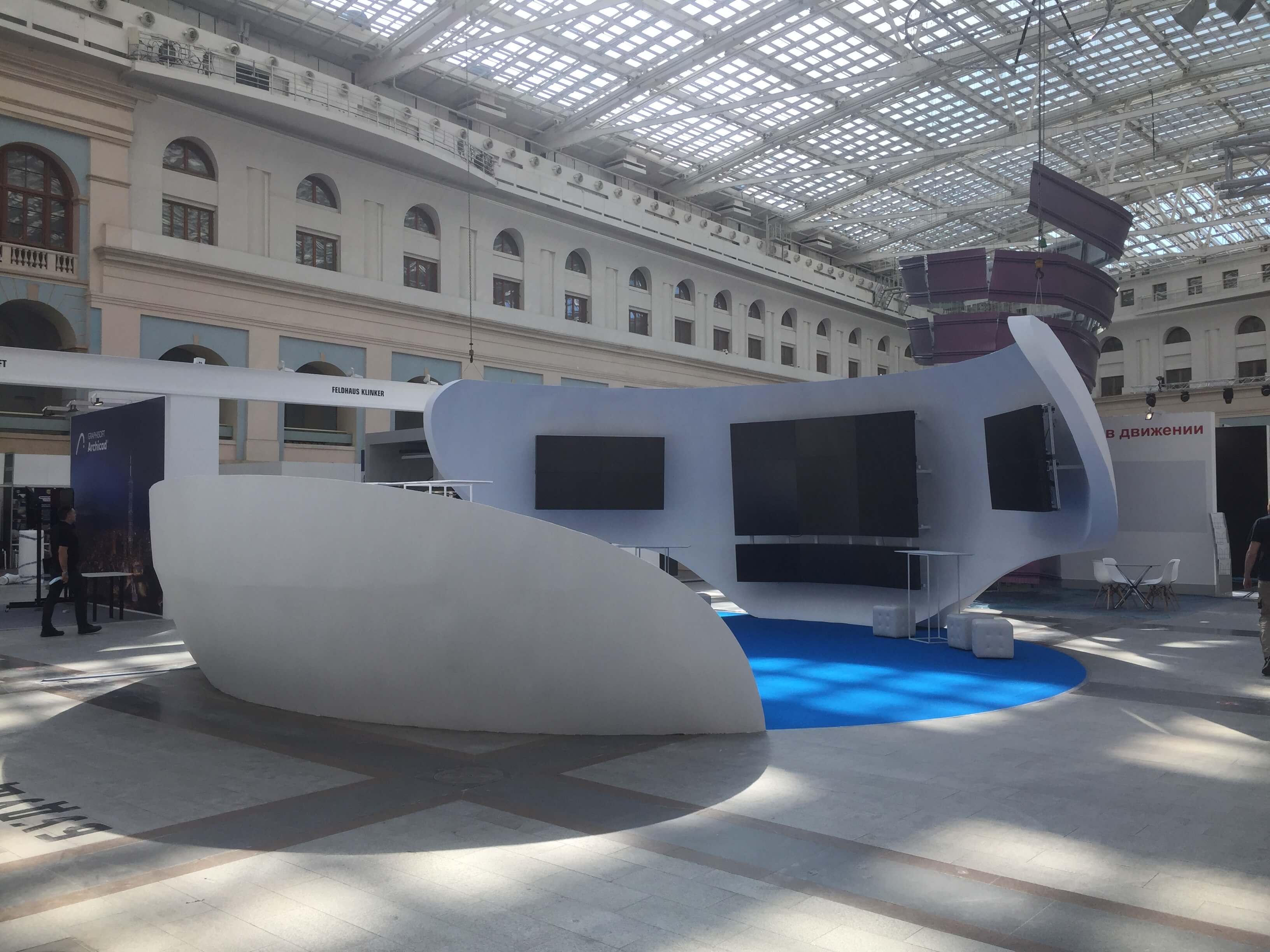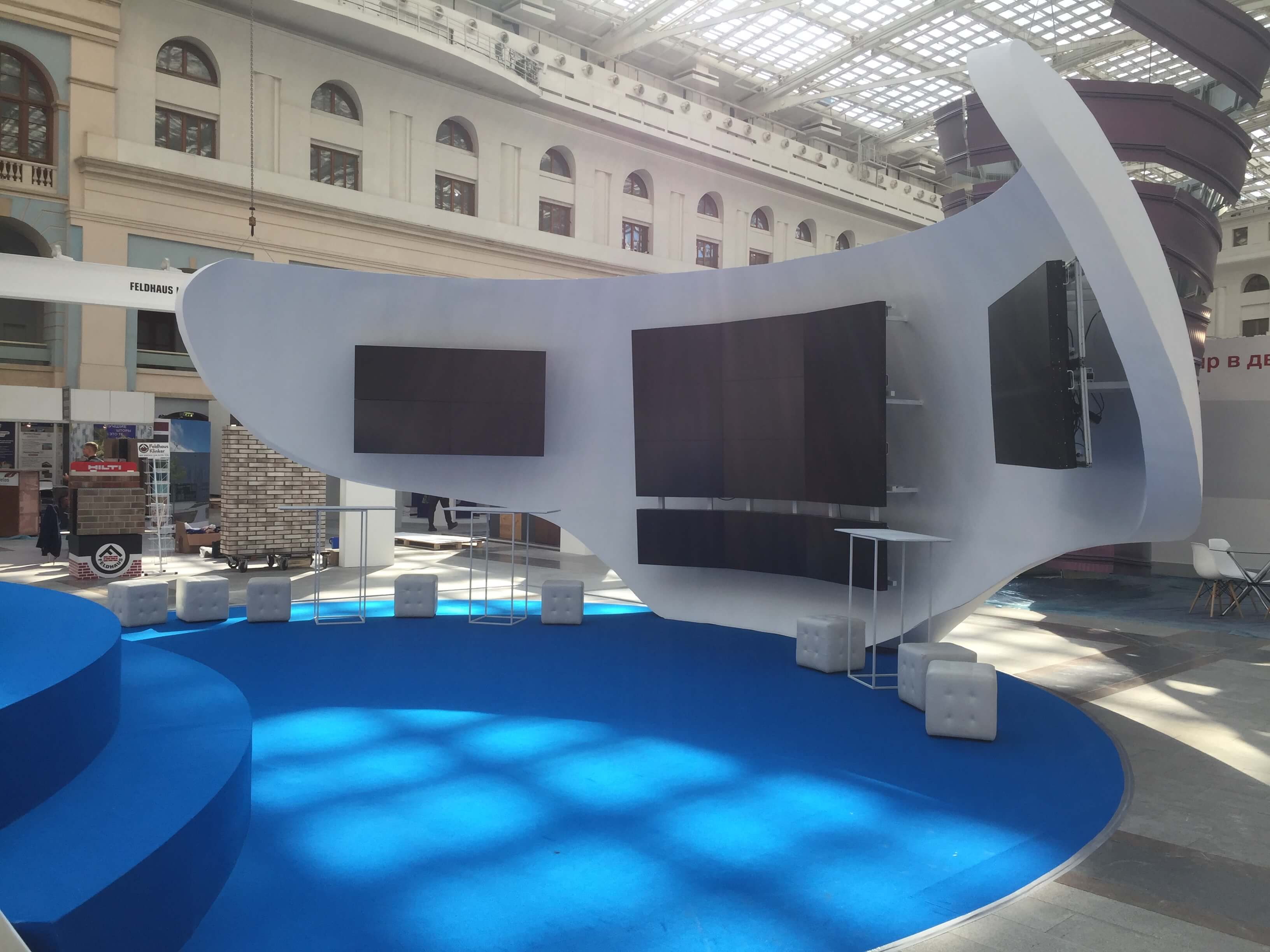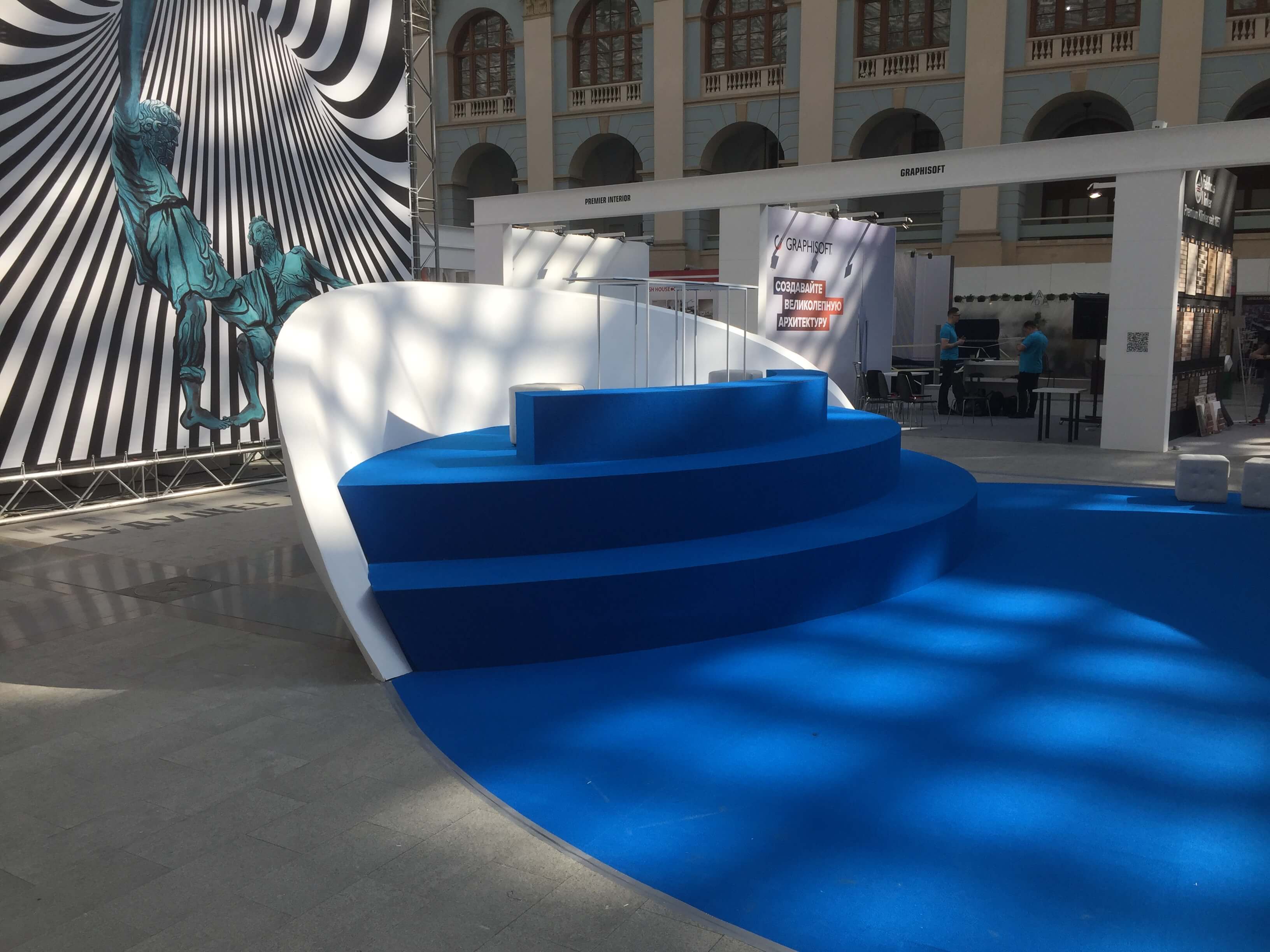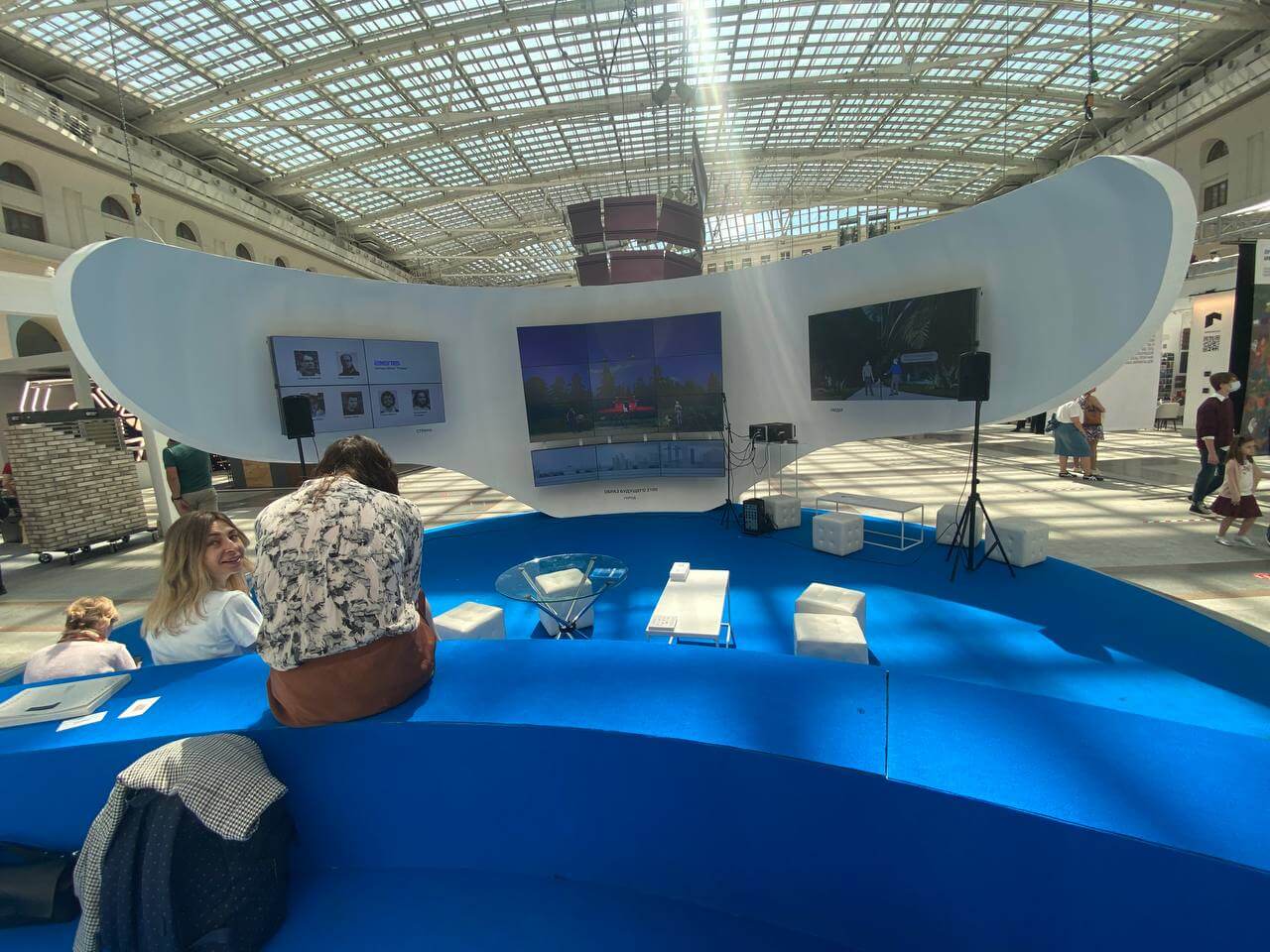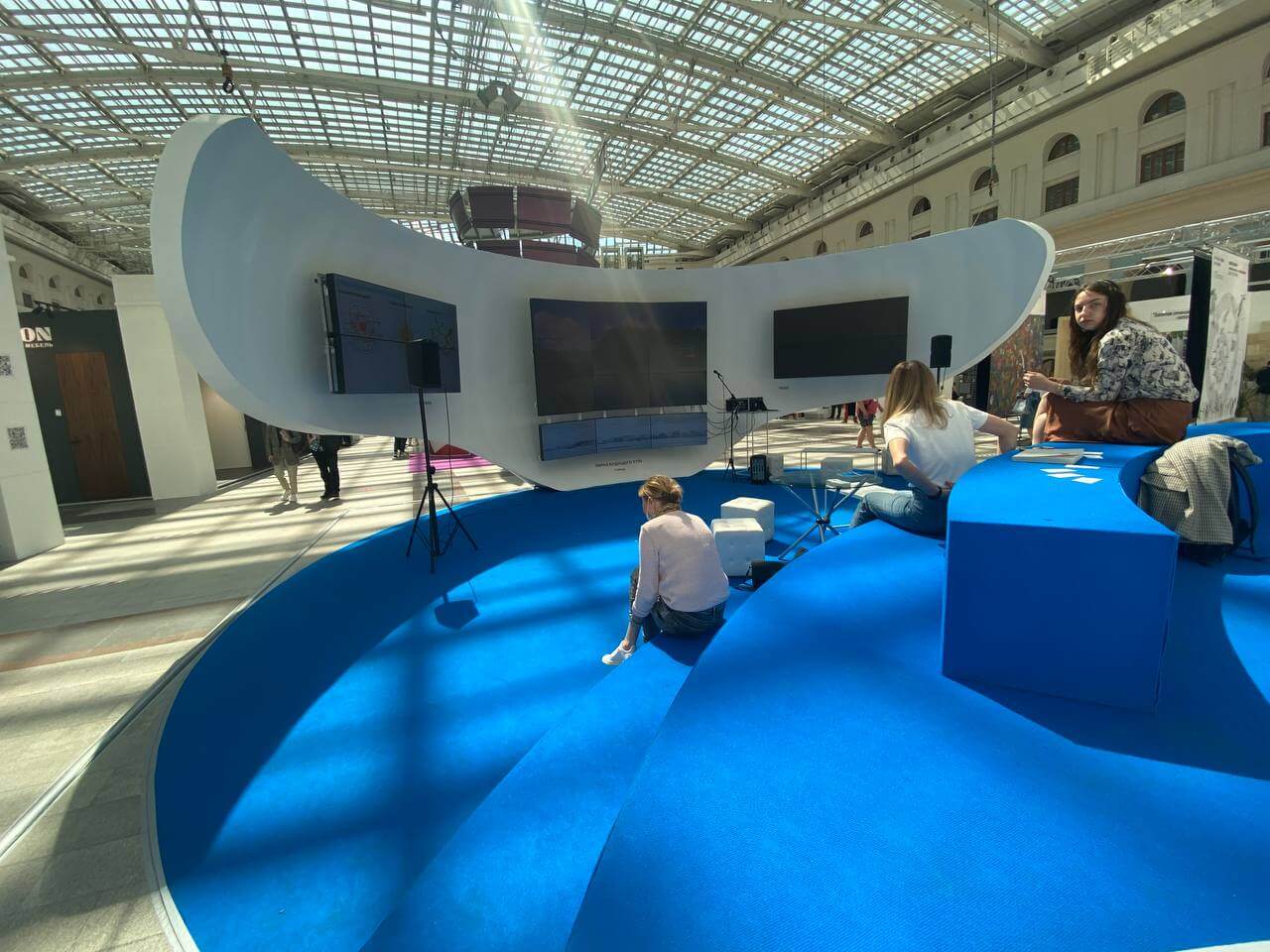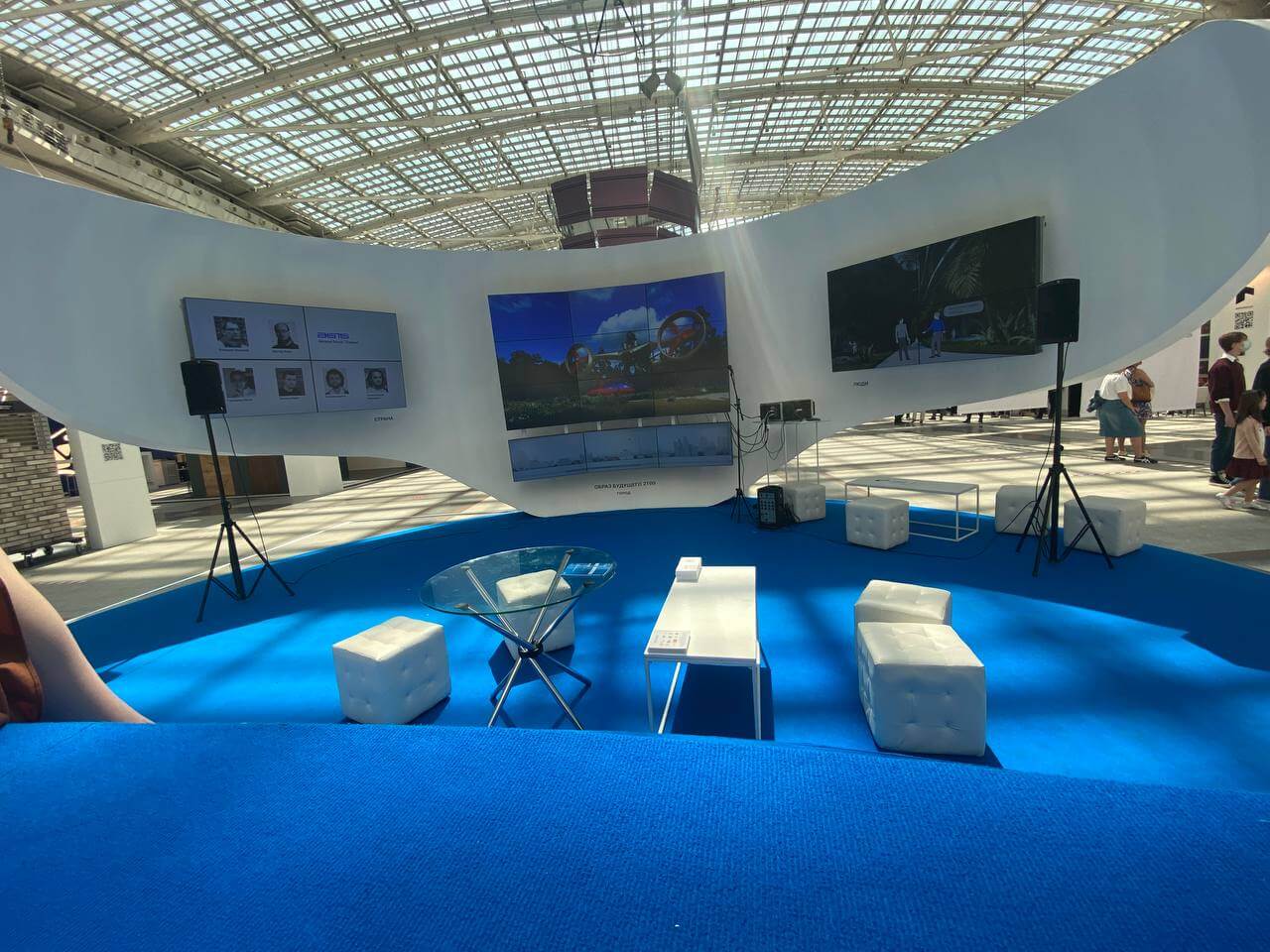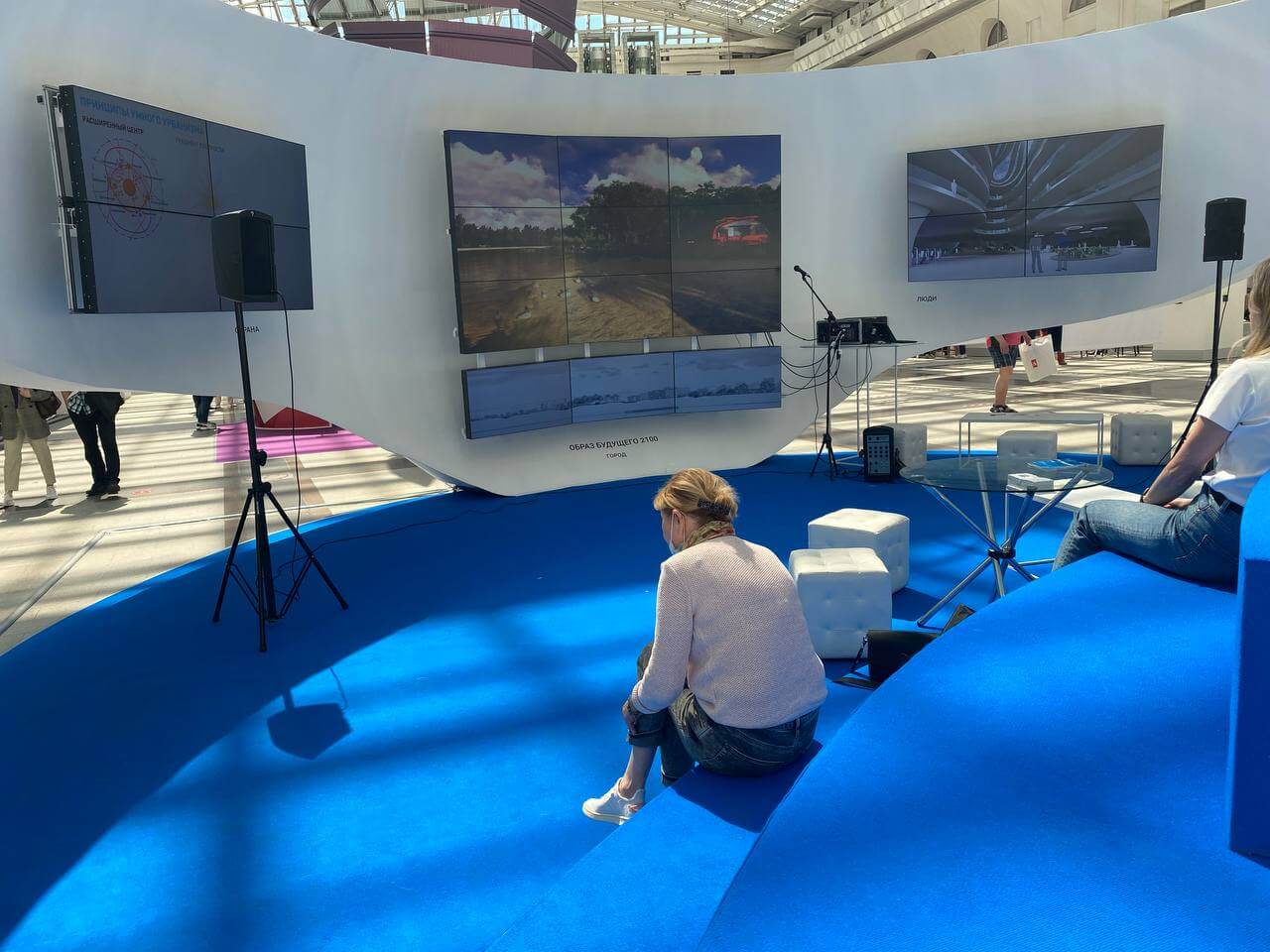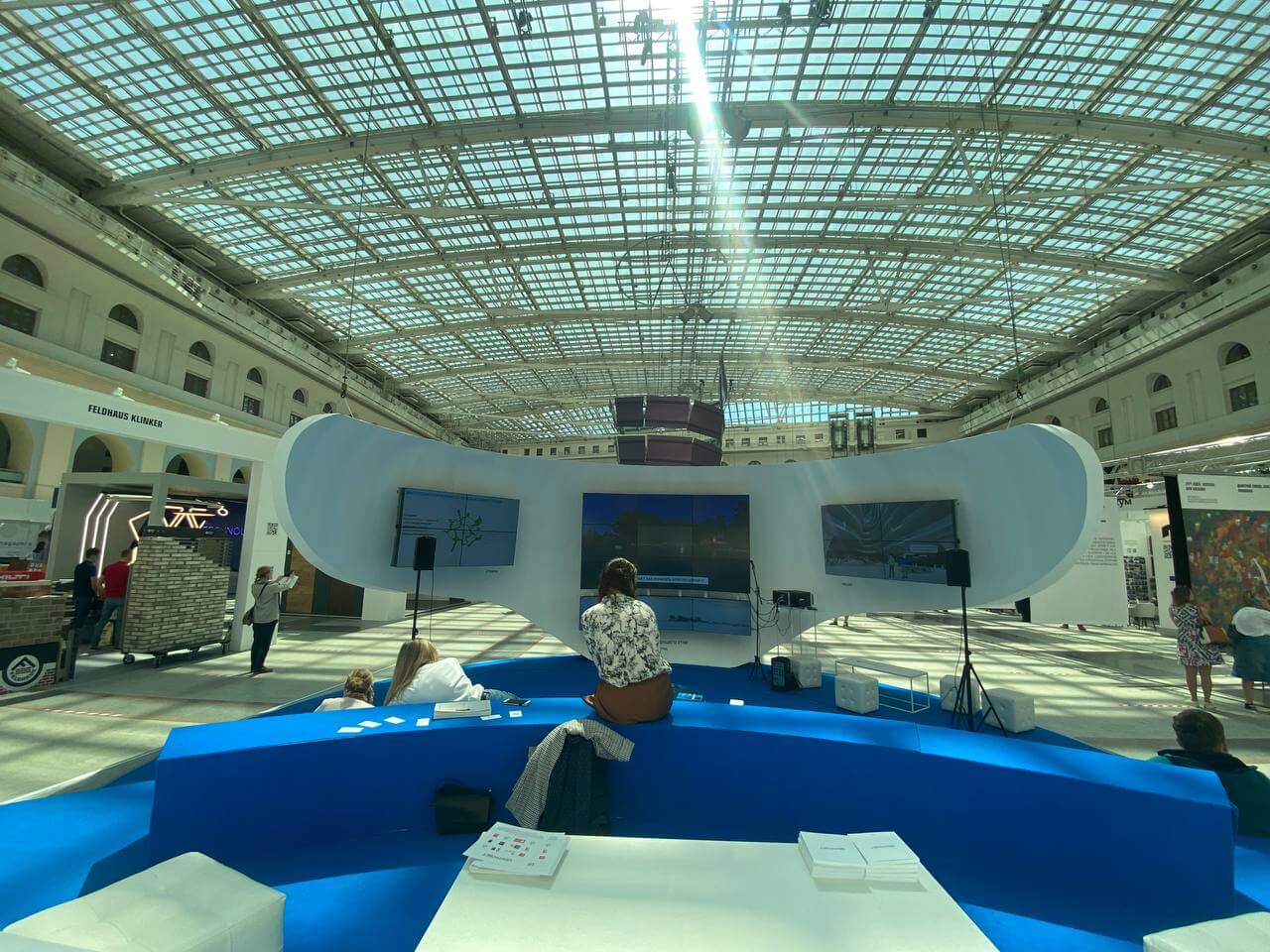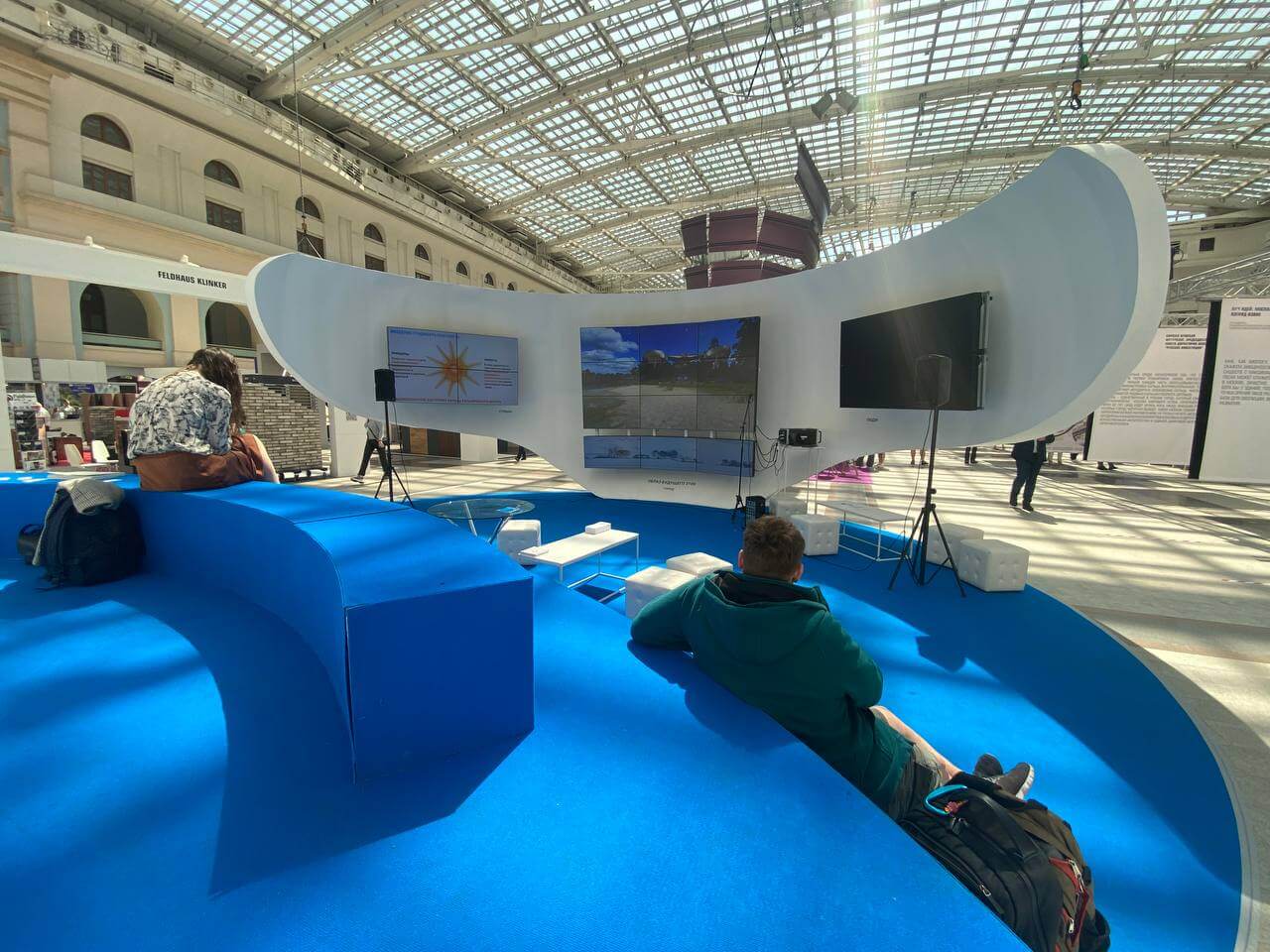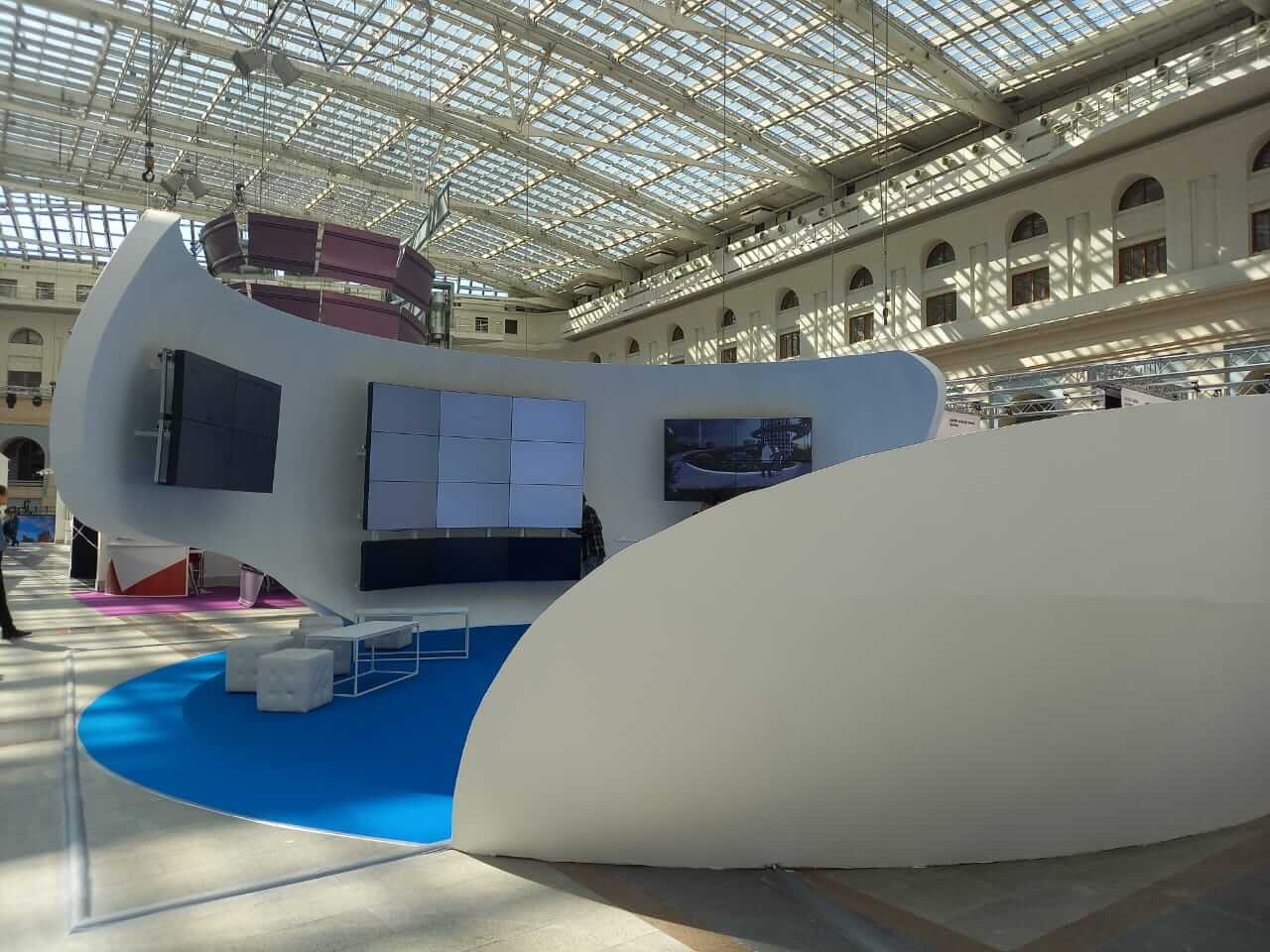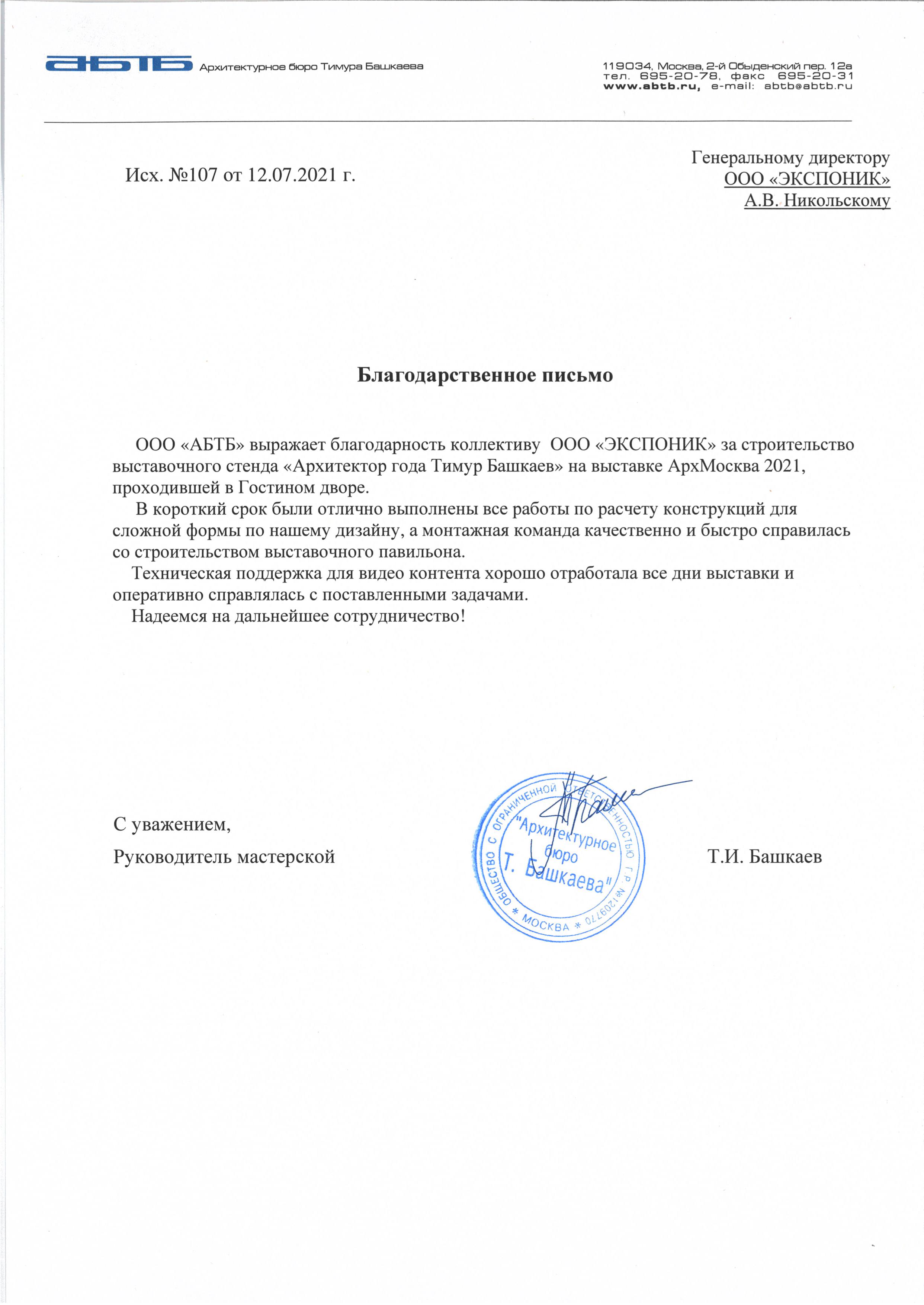 ABTB LLC expresses gratitude to the EXPONIC LLC team for the construction of the exhibition stand "Architect of the Year Timur Bashkaev" at the ArchMoscow 2021 exhibition, held in the Living Room Courtyard.

In a short time, all the work on the calculation of structures for complex shapes according to our design was perfectly completed, and the installation team efficiently and quickly coped with the construction of the exhibition pavilion.